With its weathered and gnarled trunk breaking through an outcrop of rocks, reaching for the sky, the majestic 50 ft tree at the heart...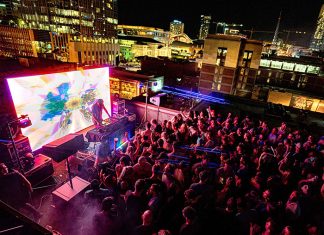 When Nashville Underground first opened its doors on Lower Broadway two years ago, the four-level music venue, restaurant, bar, and event space co-owned by...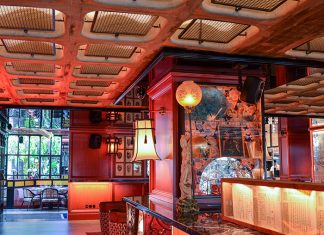 Easily the most buzzed-about restaurant opening in Lisbon in recent months, JNcQUOI Asia continues the trend for high-fashion gastronomy in the Portuguese capital, set...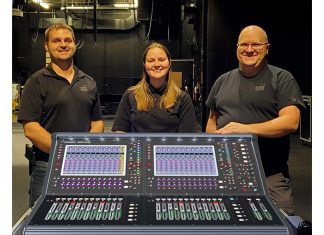 Since 1977 the Oakville Centre for the Performing Arts has offered a wide range of programming. Long a local hub for culture, it has...
A.C. Entertainment Technologies Ltd (AC-ET) has supplied over 11,400 items of professional equipment forming the main technical infrastructure for P&J Live at TECA –...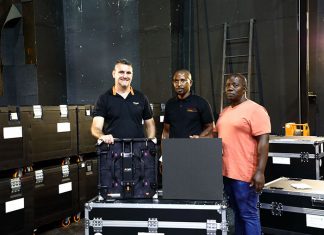 The Nelson Mandela Theatre at the Joburg Theatre Complex in Braamfontein remains one of the most prestigious and celebrated stages in South Africa. Home...
Teatro Colsubsidio Roberto Arias Perez is a 1,000-seater venue opened in 1981 in central Bogota, Colombia's vibrant capital city, that has established itself at...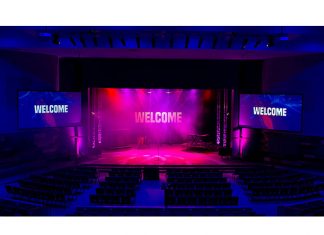 An extensive package of ADJ lighting fixtures has been installed in the new contemporary worship centre of First Baptist Church in Stockton, California. Amongst...
AV integrator Skopik and HARMAN distributor JPRO recently outfitted the newly-opened Old Elephant House restaurant at the Auckland Zoo with a multi-zone indoor/outdoor audio...
Robe installed DL7S Profiles and LEDWash 1200 moving lights – 54 in total – in the Bet Lessin Theatre, Tel Aviv, the city and...