With its weathered and gnarled trunk breaking through an outcrop of rocks, reaching for the sky, the majestic 50 ft tree at the heart...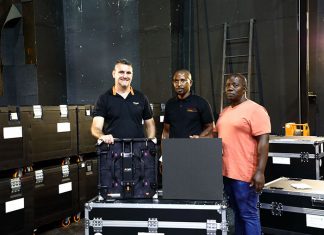 The Nelson Mandela Theatre at the Joburg Theatre Complex in Braamfontein remains one of the most prestigious and celebrated stages in South Africa. Home...
Teatro Colsubsidio Roberto Arias Perez is a 1,000-seater venue opened in 1981 in central Bogota, Colombia's vibrant capital city, that has established itself at...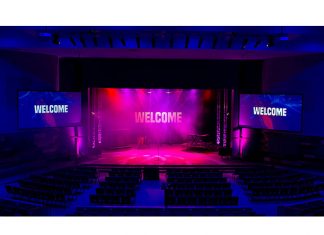 An extensive package of ADJ lighting fixtures has been installed in the new contemporary worship centre of First Baptist Church in Stockton, California. Amongst...
AV integrator Skopik and HARMAN distributor JPRO recently outfitted the newly-opened Old Elephant House restaurant at the Auckland Zoo with a multi-zone indoor/outdoor audio...
Robe installed DL7S Profiles and LEDWash 1200 moving lights – 54 in total – in the Bet Lessin Theatre, Tel Aviv, the city and...
The world-renowned Mariinsky Theatre in St Petersburg, Russia, has completed a major installation of the latest wireless communications solutions from Clear-Com. The systems, which...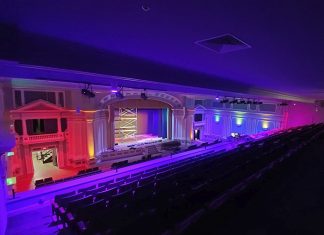 The Springfield Conservatory of the Arts Magnet School is aiding students' creative quests in the form of an advanced stage lighting system featuring Ovation...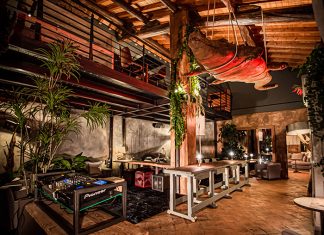 Cristó is a new events space, restaurant and cocktail bar in the north Italian city of Brescia. Owned and run by Gino Liguori and...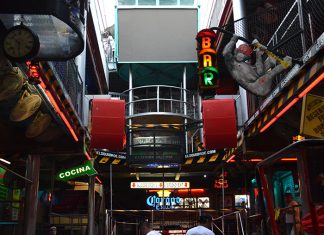 Celebrating its 30th anniversary this year, El Squid Roe is one of the most popular dance clubs in the Cabo San Lucas nightlife scene....