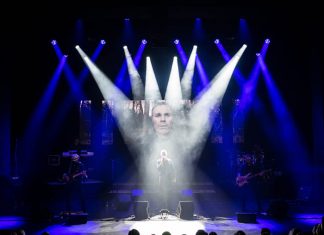 The German theatrical tradition, with its powerful playwrights like Bertoldi Brecht and Heiner Müller, has always relied on colourful and vivid productions to convey...
Wärtsilä Entertainment Systems has solved the challenge of delivering a premium nightclub experience at sea with the first-ever installation of Martin Audio's recently launched...
John Featherstone of lighting and visual design practice Lightswitch worked as part of the XD Agency team to help create a stunning high-impact environmental...
Located in the north-west suburbs of Nashville, Tennessee, Temple Church is a striking, angular building where music features heavily in worship services. Featuring a...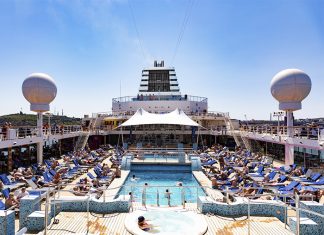 Two years ago, after Thomson Cruises (part of TUI) had rebranded to Marella Cruises, the instigation of a refurbishment programme of the fleet saw...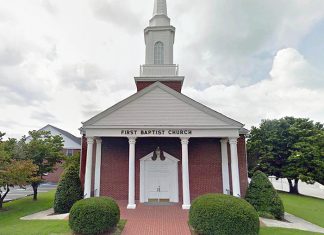 First Baptist Church of Smithville, Tennessee is the sort of small town Baptist church that has served as a community hub for decades. Its...
Designed by multi-award-winning architects, Henning Larsen AS, Moesgaard Museum (MOMU) is one of Denmark's leading attractions. Ingeniously designed as an integrated landscape feature, built...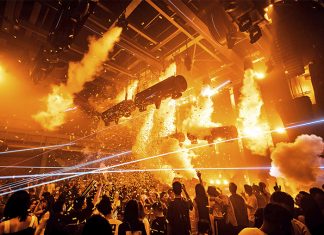 Hangzhou is the capital of the Zhejiang province on China's eastern seaboard, and considered one of the country's most prosperous areas. Its diverse nightlife...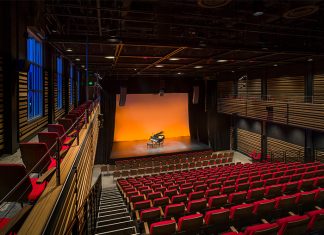 Located in Ketchum, the principal city of Idaho's Sun Valley resort area, The Argyros Performing Arts Center presents a broad spectrum of performances in...
The Erlangen Theatre has comprehensively modernised its audio technology. CRESCENDO-T, a 32-fader mixing console from Berlin-based Stage Tec, was installed in an existing NEXUS...