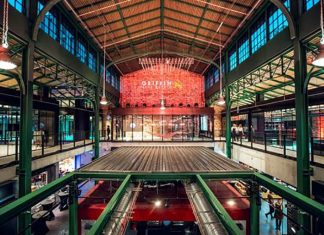 With a century-long tradition for trade and commerce, the Hala Koszyki market hall was opened in 1908 on Koszykowa Street in Warsaw, Poland. Known...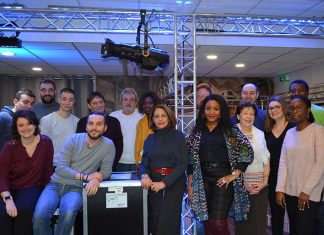 Local French distributor, Avab Transtechnik France (ATF) has been selling and supporting ETC products for over 15 years and has always shared strong values...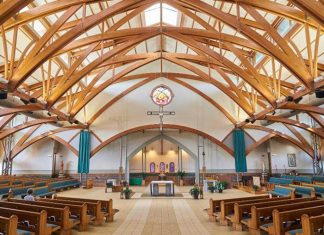 Founded in 1944 in Belton Missouri as a Catholic parish community, Saint Sabina is committed to providing faith formation for all people. In 2003,...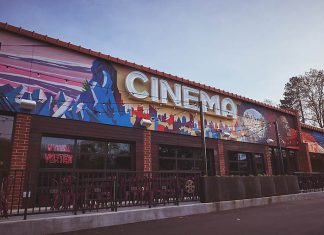 QSC is proud to announce the first QSC Certified multiplex, Alamo Drafthouse Raleigh. OSC Certified Theatres are equipped with complete sound systems from QSC, and...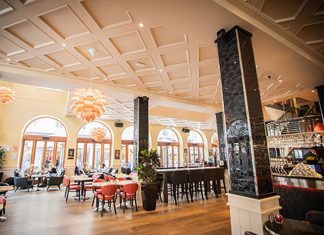 As befits an enterprise named after an illustrious composer of convivial foreground music, Denmark's Café Vivaldi places a high priority on sound quality in...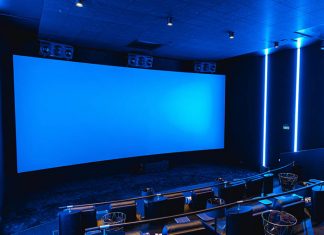 Finland's biggest cinema chain, Finnkino Oy, has recently installed a state-of-the art Genelec loudspeaker system in its boutique Lounge Premium cinema, a specialist suite...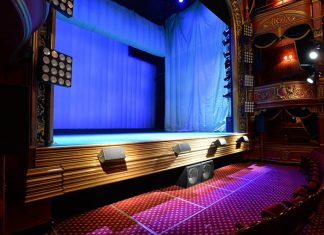 Autograph Sales & Installations have recently supplied a number of EM Acoustics EMS-61 loudspeakers and mounting hardware along with a DiGiCo SD9T digital mixing...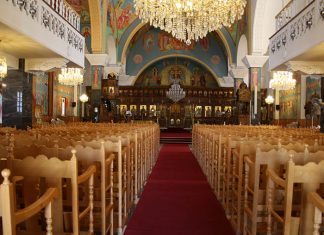 Famed for fine strawberries and a biennial Strawberry Festival, the village of Deryneia in Southeastern Cyprus boasts housed and open-air folk art museums and...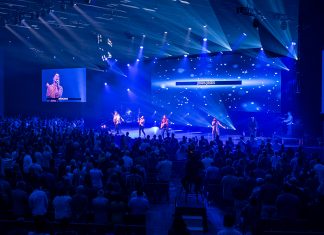 The sun broke through the clouds on Easter Sunday, setting a bright, uplifting mood outside for the opening of the new worship centre at...
Situated on Levels 4 and 5 of the Science Museum, Illuminate is a progressive new venue designed to both anticipate and surpass the needs...