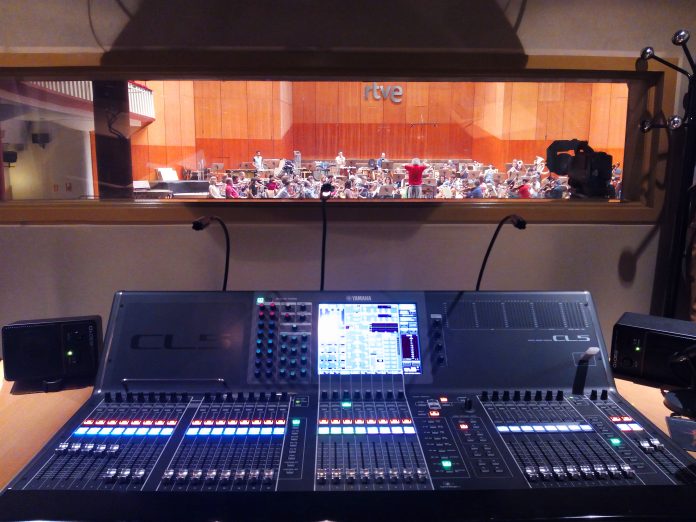 Opened in 1923, Madrid's Monumental Theatre has hosted many theatre companies, live shows, concerts and other events. In 2016 it celebrated 50 years as the headquarters of the Orquesta Sinfónica de Radio Televisión Española (RTVE Symphony Orchestra and Choir), a milestone marked by the installation of two brand new Yamaha CL5 digital mixing consoles.
One of the Spain's most prestigious orchestras, Orquesta Sinfónica de Radio Televisión Española, is run by state broadcaster RTVE. Most of its live or recorded broadcast performances come from the theatre, due to its high quality acoustics. These produce the excellent sound quality and reverb essential for the reproduction of classical music concerts.
The theatre has featured two Yamaha PM5D consoles for several years, but in 2016 the decision was taken to install CL5s.
"The main reason for replacing the PM5Ds was because CL series consoles can handle surround sound environments, which are essential to the orchestra's daily work. The advantages offered by Dante networking and ability to do multitrack recordings using a simple Ethernet cable were also very important," says Jacinto Lopez of Yamaha Music Europe's Spanish office.
Along with four R-series i/o units, the consoles were supplied by Yamaha dealer CSS Madrid and installed by engineers of the RTVE radio service Radio Nacional de España (RNE). Multitrack recordings are made using Dante Virtual Soundcard and Pyramix DAW.
"The surround sound capability of the CL and QL series has made them very popular solutions throughout the RTVE network," says Jacinto. "RNE is also installing them in many other theatres and concert halls where orchestral recordings or live transmissions take place."