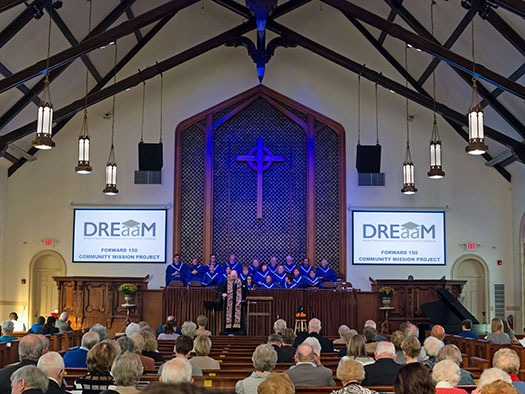 Novus Leisure has carried out a major upgrade to its multi-room Sway Bar in London Holborn's fashionable Great Queen Street, imbuing it with a cool New York vibe.
Of the venue's five rooms, three were earmarked for a major technical and design overhaul as part of the £1m refurbishment, and Middlesex Sound & Light, specified Martin Audio's new CDD (Coaxial Differential Dispersion) installation range of loudspeakers in each. The spaces concerned were the now sophisticated basement Cocktail Bar, as well as the Ground Floor Bar and Kitchen upstairs.
Novus Leisure Project Manager, Graeme Sutherland, said that the aim was to bring a traditional 1980s style disco into the modern age and give the venue greater flexibility, with the ability to host third party conferences downstairs as well as up. This required a versatile sound system, since the venue trades all day, six days a week, feeding both background music at low level from a Kaleidovision multi-zone player in the daytime before the DJs ramp up the volume on the Pioneer CDJs in these locations after dark.
In the upstairs Bar and Kitchen MSL have deployed eight Martin Audio CDD8 speakers, with two CSX212 subs handling the low frequencies and two CDD6 as infills. Downstairs in the Cocktail Bar the music is pumped out via six CDD12 speakers, while two of Martin Audio's AQ215 subs from the previous installation have been reused. Meanwhile, the Club Room now boasts a powerful sound output generated from four CDD15 and two CSX218 subs.
Each area also has its own independent input point and is controlled from an amp rack in the basement. Sound levels and thresholds are programmed into BSS Soundweb, with additional output expansion and local input/volume control, and specially created parameter presets reflecting the different type of functions hosted at Sway.
All the flown CDDs downstairs are set in landscape orientation, while upstairs they have been specified in white to blend in with the new décor, conceived by Terri Naylor, at Dakota Design.
This is the latest of numerous installations of Martin Audio's CDD series in less than a year since its launch, while the operators themselves have a long tradition of using Martin Audio speakers. MSL Director Darrel Olivier said much of this is due to the support they receive from the manufacturer and the versatility of the mounting hardware. "We also love the aesthetics, the sound quality and dispersion pattern of CDD and the fact that it can be used discreetly. It is our 'go to' solution which accounts for why we have already installed more than 400 of these enclosures."
Graeme is equally positive, stating that the system meets all the requirements for improved sound as befits the new streamlining of the operation. "This is a big multi-room venue in a strategic location; it's a lot more open than previously, with a realigned entrance, and the new refurbishment will certainly benefit the customer experience," he concluded.