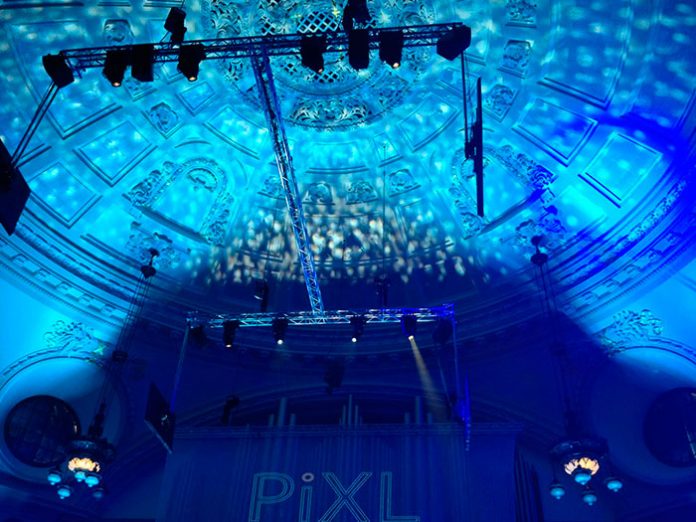 Grade II listed building Central Hall, located opposite Westminster Abbey. Built in 1912, it housed the first-ever meeting of the United Nations and has welcomed historic figures such as Dr Martin Luther King Jr, Gandhi and Sir Winston Churchill. Today the venue is used for corporate, public and private events and its spaces range from intimate meeting rooms for five delegates to exhibition space for up to 1000 guests to the Great Hall that fits a potential audience of 2400. Over the past year, White Light has worked to bring the very latest technology to Central Hall various spaces.
White Light's Venue Director, Jonjo Glynn commented: "Our role at Central Hall is to provide the technical equipment that allows every single room to achieve its potential. Due to the recent advancements in audiovisual equipment, when people host either conferences or meetings, they expect to be able to draw on the very latest technology. At Central Hall, not only are guests surrounded by the beautiful architecture of the building but now have the technical facilities to ensure their event is a complete success."
White Light invested in a range of Yamaha equipment that was been installed throughout the various spaces at Central Hall. On the subject Jonjo added: "Central Hall now boasts the largest in-house installation of Yamaha equipment in Western Europe. This includes the Yamaha DRX7 Digital Mixer that we have managed to integrate with our own Dante system; ensuring the audio equipment is easy to control for the client. Similarly, we also have a range of amplifiers and speakers installed which means the highest audio quality possible – regardless of which space is being utilised."
State of the art video technology was also integrated amongst the audio equipment. White Light used a state of the art range of Christie equipment. "Christie manufactures some of the most powerful projectors available on the market," explained Jonjo. "They have an extremely high output and are very easy to set-up. We're finding that more and more conferences, AGMs and award ceremonies are drawing on projection as part of their technical set-up. Thankfully, at White Light, we have invested in an entire fleet; something which those using Central Hall can draw on."
As well as this, Central Hall also oversaw White Light install a Crestron system throughout all of the major spaces in the hall, allowing the digital matrix helping connect with the other equipment in the venue. Jonjo added: "By connecting all of the other equipment, the Crestron technology makes the entire set up a coherent system and much easier to use. This technology is available in virtually every space, including the more intimate meeting rooms. This allows technical possibilities that previously weren't there – offering every client the widest range of options."
The support offered by White Light is exceptional; as part of its role as Production Service Partner, White Light has a team of on-site technicians whose dedicated role is to work on events taking place within Central Hall.
Paul Southern, Central Hall Westminster's Managing Director, concluded: "We are delighted with what White Light has brought to the venue with this installation. We have already seen a whole host of events draw on this technology and the immediate impact it has had."