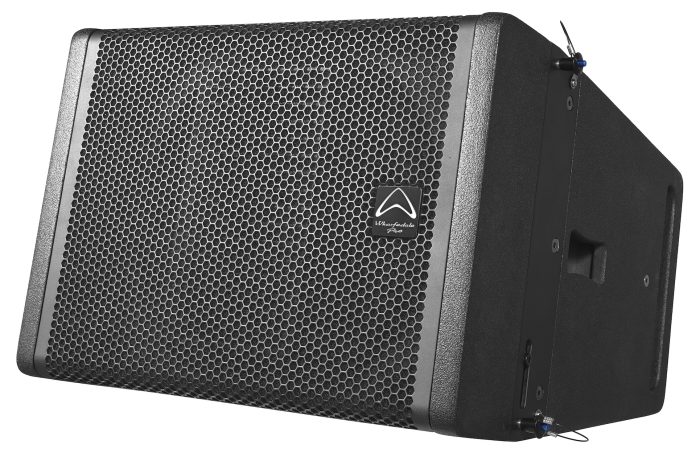 British manufacturer of professional audio solutions, Wharfedale Pro, has announced its return to PLASA London, taking place at Olympia, London, from the 3rd to the 5th of September.
The Wharfedale Pro team looks forward to engaging with industry professionals and sharing their latest cutting-edge technologies and product offerings.
Visitors to the booth can expect to see a selection of Wharfedale Pro hardware, ranging from the flagship WLA-1 Hybrid Curvature Array to the reliable workhorse Delta-AXF series.
Wharfedale Pro has long been synonymous with quality, reliability and performance, and the products they will be showcasing at PLASA are a testament to these values.
One of the highlights of Wharfedale Pro's PLASA offering is the release of the latest version of their DSP Controller Software.
DSP Controller v1.1.8 serves as a management system for the brand's DP-F and DP-N series amplifiers and includes several new features.
Users can now benefit from updated user permissions menus, offering three access levels for enhanced control and security.
Additionally, the new Q-Sys control plugin opens new possibilities for seamless integration and system management across a variety of use cases, supporting Wharfedale Pro's commitment to expanding the DP series amplification platform.
"We've been constantly developing the DP-F and DP-N series platforms and v1.1.8 now addresses a lot of market feature requests," confirmed Wharfedale Pro Applications and Solutions Manager, Alex Lane.
"At Wharfedale Pro, we're dedicated to meeting customer needs through our continuous product evolution."
PLASA London provides an excellent platform for industry professionals and enthusiasts to explore the latest advancements and engage with key players in the audio solutions market.
Wharfedale Pro invites all attendees to meet the team at booth D52 and experience their latest products and solutions first-hand.