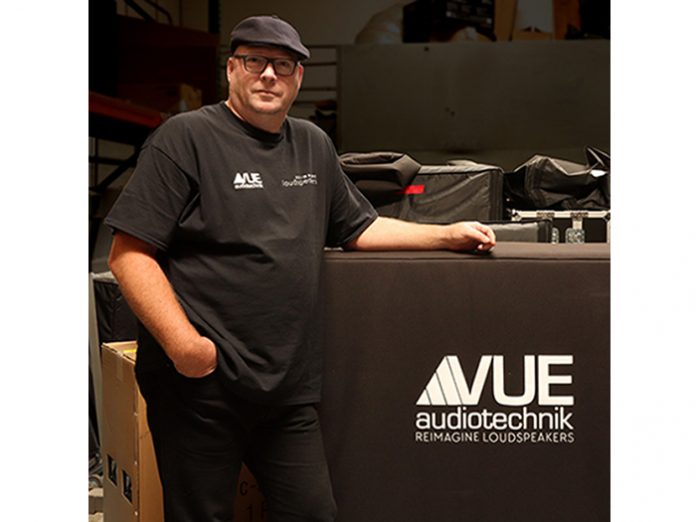 Following nearly two years of unprecedented growth across throughout the APAC region, VUE is pleased to announce the appointment of Tony Sawyer to the new position of Technical Support Specialist, APAC.
In his new role, Tony will focus on bolstering VUE's significant growth by providing distributor, sound company, and consultant technical and design support as well as product training across APAC territories. He will also provide technical training and content to support VUE partners in other worldwide markets. Sawyer joins VUE from his most recent position as Head of Systems at Pioneer Professional Audio, which followed an 11-year stint with global responsibility at Bosch Communications / Electro-Voice / Dynacord. His three and a half decades in the industry will bring a wealth of experience to VUE's customer base.
"As our network continues to expand in Asia, the need for a dedicated, full-time technical resource is critical to delivering timely and meaningful support to our partners across Asia," said Ken Berger, VUE President. "Tony's expertise, deep connections, and proven ability to work with sound companies, consultants and customers at all levels will be invaluable in helping our partners leverage VUE's surging market acceptance. And while his main focus will be on the APAC territory, our worldwide partners will also benefit from his European and Middle East experience and contacts."
This latest appointment follows a series of focused business development initiatives for VUE in Asia, including the formation of VUE China, a Shanghai-based distribution company, as well as the appointment of Joe Manning to head VUE's market development efforts in all APAC territories outside of China.
"I'm really proud to join this team and to help VUE customers and partners realise the significant potential of these amazing products," said Tony. "In a crowded market, VUE is forcing people to rethink the status-quo by delivering pioneering technology and user-friendly designs –all wrapped in a go-to brand and premium price point. Plus, their focus on customer relationships reminds me why I joined this industry in the first place."