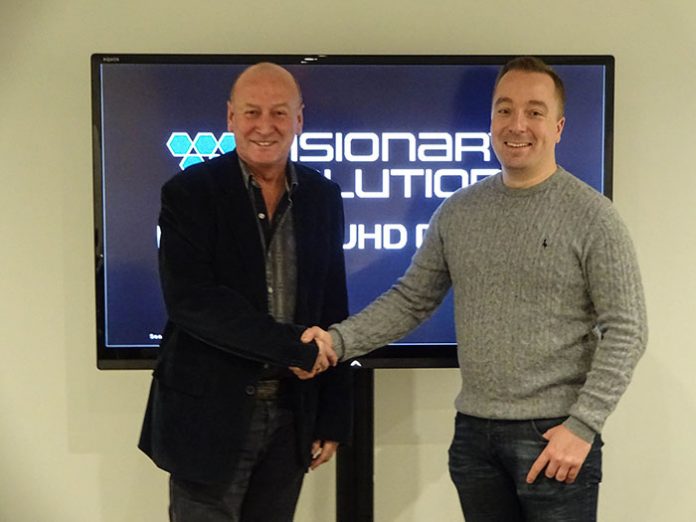 Visionary Solutions have announced the appointment of CUK Audio as its distributor in the United Kingdom.
Founded in 2005, CUK Audio has grown to become one of the country's foremost distributors of AV technology, covering a wide range of disciplines including commercial AV, broadcast, live performance, recording, conferencing, security and more. CUK provides comprehensive AV systems solutions, as well as custom systems design, demonstrations and training, acoustic modeling, DSP programming, and user interface design.
 Visionary Solutions' new 4k-Over-IP solutions have already garnered considerable attention for their innovation in applications from government and healthcare to enterprise and entertainment. The company's PacketTV and PacketAV products can be easily deployed on any existing IP network, making full cinema-quality UHD over standard Ethernet a reality.
 "UHD Video has become an increasingly essential component for our clients, and Visionary Solutions provides some of the most powerful and innovative technologies for implementing 4K," commented Stuart Thomson, CUK founder and Managing Director. "Visionary's products have been raising eyebrows across our entire range of clientele, and we are excited to be bringing it to the UK market".
"The UK has always been at the forefront of adopting new technologies, and demand for UHD connectivity has been growing quickly," added Visionary Solutions Chief Operating Officer Scott Freshman. "With CUK Audio, we have found a partner who not only understands the technology, but understands the needs and the demands of AVIT professionals. We're thrilled to be working together to bring Visionary Solutions to the UK".