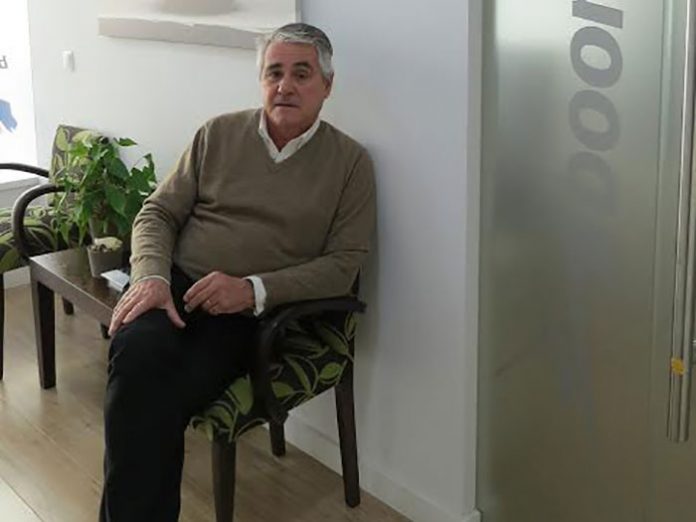 The long standing relationship between Martin Audio MD Dom Harter, and the highly experienced Carlos Cunha, who runs Portuguese distribution company Boomerang, has resulted in the Oeiras-based company being awarded territorial distributorship.
After a long career in pro audio Carlos formed Boomerang at the end of 2008, adding Martin Audio to a portfolio that also includes SGM Lighting. "I started negotiating with Martin Audio about two years ago and the whole process sped up when Dom joined the company," he said. "Martin Audio's range of products covers almost all segments that a speaker manufacturer can, with exceptional high quality.
"The main advantage we have is the fact that we only need to focus on two brands as opposed to other distributors that have 10 or more. We can implement an individual strategy and so it is vitally important to have such a well-known brand as Martin Audio — and this applies to all models in the portfolio".
In Portugal he believes it is the corporate, blue chip segment that is likely to offer greatest potential for growth. 'Principally, they need to have confidence in the company undertaking the work, and the brand itself. We know the most respectable installers/contractors operating in our market, and Martin Audio is a brand they all know and respect".
The company will now embark on a major promotional campaign to reintroduce the brand via a series of open days. "We plan to see all the individual companies and customers who have bought Martin Audio in the past and look to attract new customers and discuss their needs," he says.
Already, products have been supplied to two rental companies and Boomerang are converting a third in the next few weeks. Carlos Cunha looks forward to applying the vast experience and expertise developed as co-owner, with his brother of Electrosound Portuguesa, who represented a large number of A-list industry brands — and which is where he first met Dom Harter. In its day, the company was one of the biggest distributors in Portugal.
Commented Dom Harter, "Martin Audio has ambitious plans and we need distributors that can apply both strong local market expertise and sufficient focus on our brand. Knowing Carlos for some time I'm confident that his set up, energy and spirit combined with our portfolio will bear fruits in Portugal".