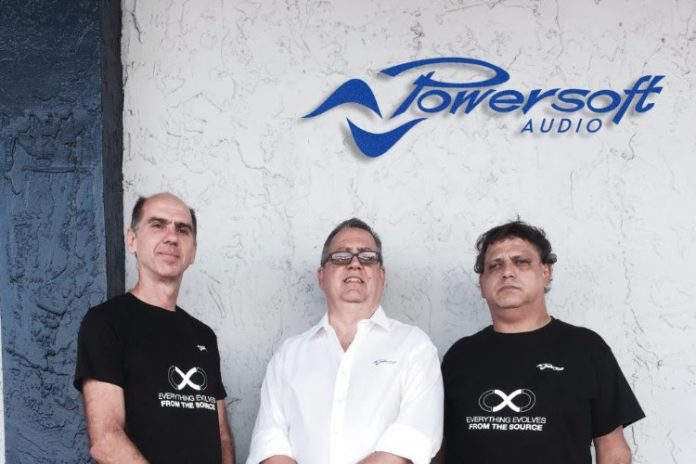 Miami based Universal Music has boosted its territorial representation of Powersoft digital products in the CALA territories, Latin America and the Caribbean, after being appointed distributors for Brazil.
The company, set up in 1994 by Jean Costa, has added one of the most burgeoning of the emerging markets to its territorial reach, with effect from 1 October.
"We have accepted the challenge to distribute Powersoft in this great market due to the high demands of the professional audio community, and Powersoft's ability to meet them with their outstanding technology," commented Jean.
"Add to this Universal Music's premium quality service, and you have a winning combination."
He continued, "Our commitment is not only to increase sales, but to support, educate and inform the local community about Powersoft's patented and groundbreaking digital technology, which will in turn lead to the brand being specified on more complex and lucrative projects.
"We are known for handling top of the line products with cutting edge technology and feel confident that Powersoft's advanced amplifier and control solutions will quickly be recognised."
With its enviable brand portfolio of leading pro audio products Universal Music is certainly well qualified, as Powersoft's CALA Regional Account Manager, Gilberto Morejon, was quick to acknowledge. "This appointment was entirely logical, based on the experience, understanding and success that Universal Music has already experienced with our products in Latin America. Jean Costa's knowledge of the Brazilian market, in particular, will be a huge asset."
Universal Music will now embark on an awareness campaign in Brazil, following a similar model to that adopted in other territories in which they represent the brand – namely Colombia, Caribbean Islands, Guyana, Suriname, French Guyana and Venezuela.
"Our technicians are fully trained and we will maintain our strategy of attending the most significant trade shows in our territories such as Infocomm Colombia, AES Brazil, Expo Music Brazil and our annual seminar in Miami," said Jean.