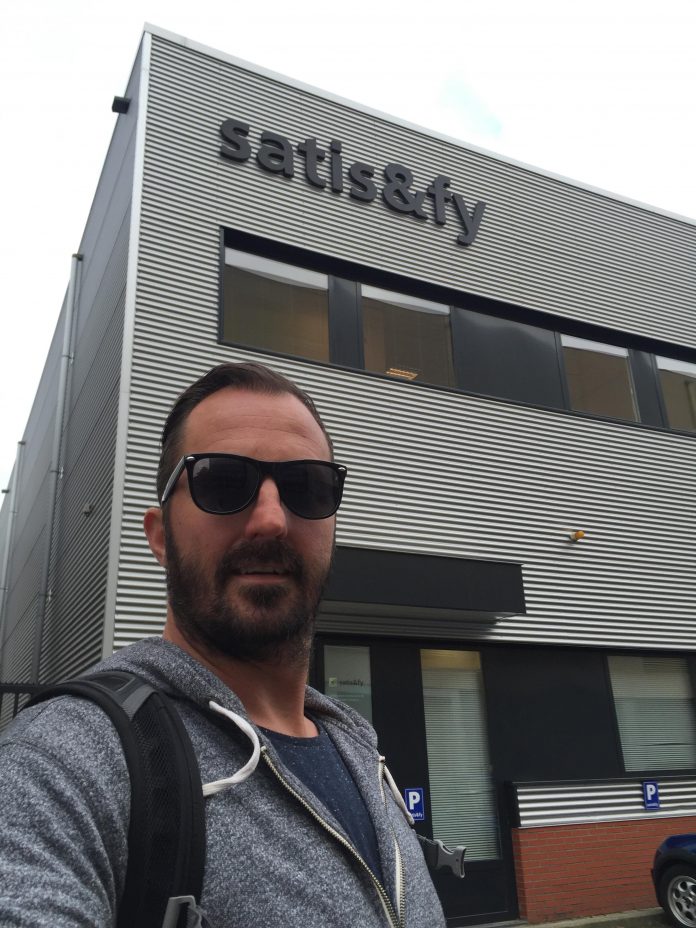 When 75 of the world's leading event technology services providers unite to form the world's most comprehensive event technology network, the resultant formidable force in the event industry generates unlimited opportunities to share knowledge and stimulate industry growth through engagement between its members.
The global AV Alliance network was originally formed to facilitate project requirements for clients through a network of regional representatives. The idea was to create an alliance of AV providers which could be relied on to service each other's clients with the same high standards, across the globe.
All members are independently managed companies, are among the leading providers within their respective regions and are committed to providing a consistently high delivery level. The AVA membership has grown to 75 companies which serve 102 locations around the world – which equates to a massive 5,733 employees involved in a massive count of 100,248 projects per year. 
The membership is selective with only one representative included per region and applicants are required to fulfil a catalogue of qualitative assessment criteria focused on the respective company's quality and reliability. 
Gearhouse South Africa represents South Africa within the AV Alliance and has successfully managed numerous events for their international partners.
In 2015, Gearhouse South Africa, identified two deserving employees to participate in the AV Alliance's inaugural Skills Swap program. Designated technicians spend a month working as part of the team at one of the other international companies on a one-to-one swap basis. For Ezekiel Mashimbye, Senior Audio Technician at Gearhouse Johannesburg and Ryan Shepherd, Project Manager at Gearhouse's Cape Town branch; it was the chance of a lifetime.
Ezekiel, Zieks, spent September at Neumann&Müller Veranstaltungstechnik in Stuttgart, Munich and working at the IAA in Frankfurt on a prestigious motor show while Ryan travelled from Karben and Werne, Germany to Hilversum, Netherlands during October. "In Karben, I worked on large scale corporate and in Hilversum the focus changed slightly to a more scenic/custom graphics focus for exhibition stands and displays" said Ryan. He was given the opportunity to work in all departments on a rotational basis under the guidance of Satis&Fy Project Managers, Oliver Heyde, John Van Gaal and Thanos Souliotis. Zieks also worked in a hands-on capacity as part of the Audio team under the guidance of Neumann&Müller Project Managers, Moritz Späth and Felix Möhrle.
According to Ryan, experience and competence levels across the board "from freelancer to technicians to office staff" were quite similar to South African norms. "Realising that Gearhouse South Africa is already delivering to global standards – albeit with smaller budgets – fills me with pride" he said
. "I spent a lot of time abroad comparing systems and procedures and understanding that although the end goal is a common one, there are many different ways to achieve it. I have a long list of ideas and suggestions to propose for our own operation and hopefully was able to offer food for thought in return."
Ezekiel concurred "It was an eye opener in terms of seeing where we are going and where the world is going in terms of technology. ln this case I am glad to confirm that we are moving in the same direction as the rest of the world. Our techniques are not very different, but we could learn more from 
Neumann&Müller
's very structured approach to pre-prep. Every piece of equipment was labeled, with boxes sealed before dispatch."
He too has ideas to implement in the South African operation, but was particularly impressed by the unity of the German team members. "The marketing team makes the promise to the client and when it gets to the team on the ground, it gets executed seamlessly."
"It was a very worthwhile exercise" said 
Ryan "I have learnt a lot from my peers, made some good contacts and a few good friends along the way. For me this exchange has made the AVA partnership real. I am confident we will generate more business through the Alliance and that it offers our own clients a much greater scope to explore with confidence."
"What a great opportunity" Ezekiel added  "I cannot thank everyone who contributed in the formation of the programme, enough. Lastly, I would like to thank my company Gearhouse for choosing me. lt is an honour for me and will be forever grateful for that."