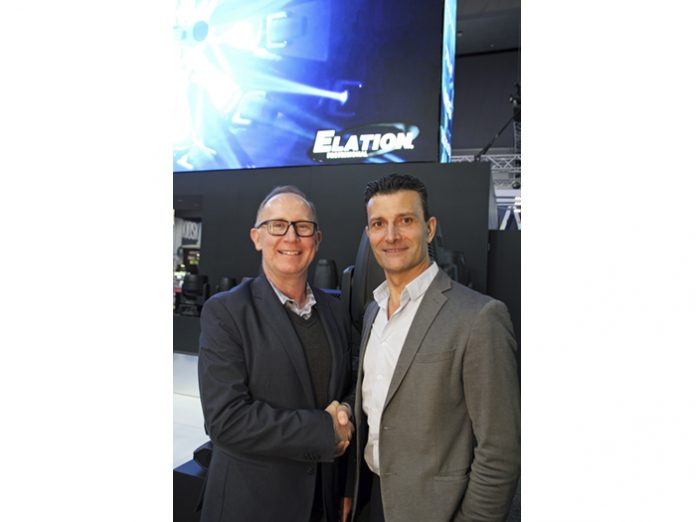 Elation Professional is pleased to announce that ULA Group has been named the new exclusive distributor for Elation Professional products in Australia and New Zealand. Established in 1991, ULA Group provides leading entertainment, architectural and LED digital lighting solutions to an extensive portfolio of clients across the region.
"We understand the value in providing our clients with as many options and solutions as possible, therefore we sought an internationally recognized brand that was well respected and could cover a vast array of markets," stated Cuono (Con) Biviano, Managing Director of ULA Group. "As an acknowledged brand on international tour riders and an emerging standard in the major theatre market, Elation was a natural fit."
Elation Director of Sales & Marketing, Eric Loader, added: "A partnership with ULA was a logical step for us to move forward in the Australian and New Zealand market and is an important piece of our growth strategy. With an extremely well-qualified and experienced team with well-established relationships across the industry, along with offices across Australia and New Zealand, ULA is well prepared to support our product line and grow the Elation brand."
ULA Group serves rental companies large and small and works with major installation customers to provide clients with market-leading visual solutions and services. The growing company offers an extensive portfolio of brands and maintains offices throughout Australia and New Zealand.
"Elation offers unique, innovative products across rental, production and theatre and that was important for us," Cuono said. "Not only was Elation an early adopter of LED technology and has developed some of the most advanced LED light engines, but it is also now at the forefront with a complete range of IP65 products and that's where we see the growth in the future."
The new partnership with ULA Group launches at the Integrate Show August 27-29 in Melbourne where Elation's latest IP65 Proteus™ series and theatrical-grade Artiste™ series fixtures will be on display.