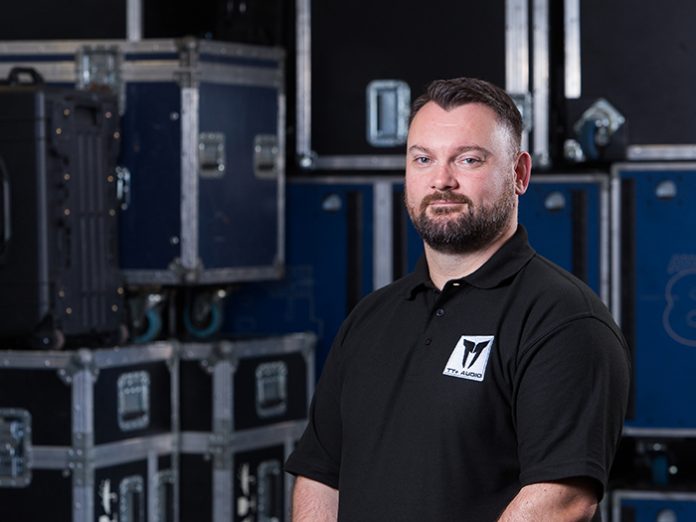 TT+ Audio has appointed Andy Magee as Business Development Manager for the brand's UK division.
In this role, Magee will be responsible for developing new business opportunities and managing key client relationships in the UK. He brings over 20 years of experience working in professional audio, having started as a front-of-house sound engineer at the age of 17.
Most notably, Magee spent the last decade as the FOH engineer for award-winning singer-songwriter Ben Howard. His other notable credits include handling audio for aspects of the 2012 London Olympics and his recent collaboration with Glass Animals.
"We're thrilled to welcome Andy to develop the new TT+ Audio brand," said Dean Davoile, UK Director of sales of RCF and TT+ Audio. "His deep knowledge of the industry along with his strong technical expertise makes him the ideal person to highlight the key features of our new TT+ Audio GTX system to our customer base and strengthen our presence in the touring industry."
Prior to joining TT+, Magee worked as an independent audio consultant and systems engineer.
"I'm excited to join the fantastic team at TT+ Audio and introduce innovative audio products to colleagues and new clients," said Magee. "TT+ Audio has built up an impressive reputation for outstanding sound quality and reliability. I look forward to building on that foundation and driving new partnerships."