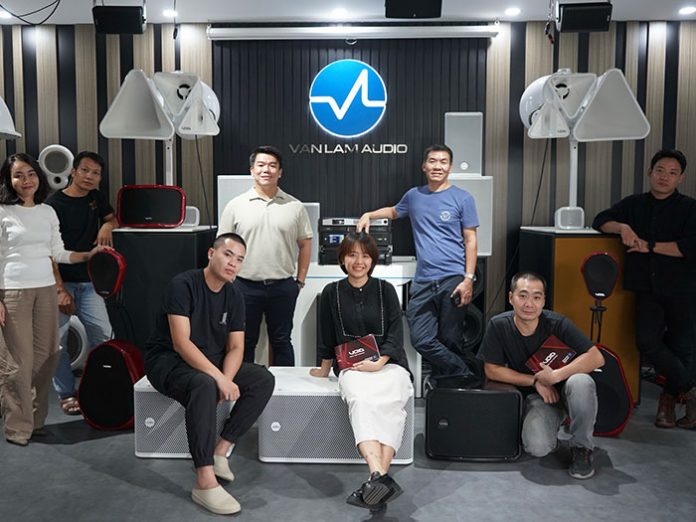 Void Acoustics has appointed Van Lam Audio as the country's Void distributor, securing its commitment to the expanding Vietnamese market. 
Van Lam Audio is geographically well placed to specify and deploy Void installations countrywide, with offices and experienced technical teams located in Ho Chi Minh City, Central Vietnam, and the capital Hanoi.
Fedrick Lu, Void APAC Sales Manager, has spent several months visiting Vietnam to analyse the market potential and after conducting a series of meetings with Mr Cuong, MD of Van Lam Audio, Fedrick is confident about their appointment: "We recognised there was a huge demand for Void Acoustics products across the expanding entertainment market in Vietnam.  It was critical that we found the right partner, with the right team who demonstrated strength in technical knowledge and capability, as well as appreciating our desire to strengthen the position of the Void brand throughout the country."
"We are confident that with the support of Fedrick and the entire Void Acoustics team, we will be able to build their market share in Vietnam and position Void as the brand of choice. The entertainment sector is seeing huge investment in pro audio and with Void's exceptional product design and superior sound quality we know high-end clients and owner operators will be demanding Void systems in their bars, clubs and exclusive cocktail lounges," commented Mr Cuong.
Alex Skan, Void Acoustics Managing Director, also noted: "We are very happy to welcome Mr Cuong and his team from Van Lam Audio to the Void family. This new relationship has great potential for us to build future business opportunities together in Vietnam. There is a clear synergy between our two companies, and this was a key reason for pursuing this partnership."
"I'm optimistic and confident that Van Lam Audio have positioned themselves as a leader in this exciting market. We look forward to seeing how they will continue to shape the sonic landscape of this country with their enthusiastic approach for Void Acoustics over the next few years," Fedrick concluded.