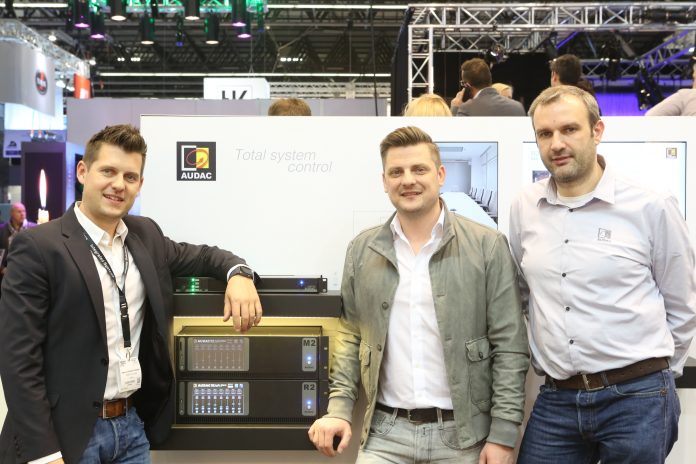 PVS the company behind the AUDAC, PROCAB & CAYMON brands announces that TREMTEC AV GmbH will take over the distribution for all three house brands from Kleinhappl Electronic.
TREMTEC AV was only recently founded by Raimund Tauferer-Schedler and Markus Engelbogen, combined having over 30 years of experience in the AV sector. There is no better match for a team in this industry, than a salesman and a trained AV technician who offer all kinds of professional audio and video solutions. Through partnerships with the best associates and exclusive distributions, their products are guaranteed of a high quality, individuality and reliability.
Mark Asselberghs, Export Manager at PVS, explains "I have known Markus and Raimund for years and when I heard the news that they were starting out on their own I immediately knew that this was the right direction for us to take. I'm convinced that our brands will benefit a lot from their excellent motivation & expertise."
But TREMTEC AV will benefit from this collaboration too. Thanks to PVS' innovative product line, their own R&D-center in Belgium and their professional working method, TREMTEC AV has attracted one of the hottest manufacturers in the industry. Housing three brands, the Austrians can offer an entire project, including audio system, loudspeakers, racks and cables, completely consisting of PVS products. This makes life easy for TREMTEC AV as well as for the customer. TREMTEC AV is able to offer these projects to a large customer base thanks to the strength of each of the three brands.
In summary, a perfect fit with great potential for both parties!