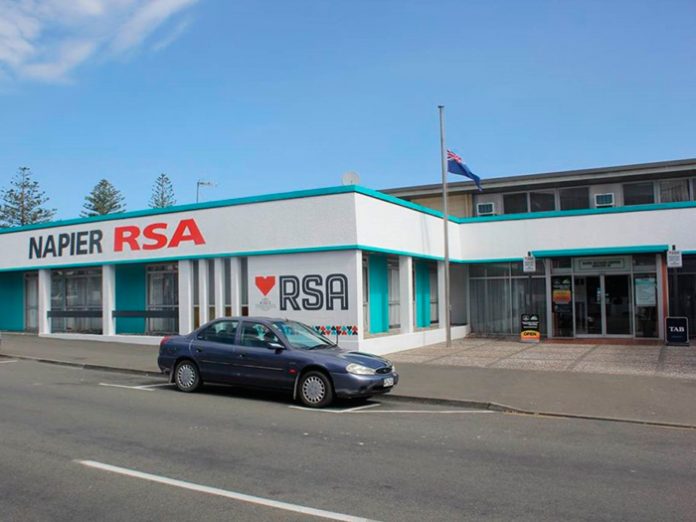 Allen & Heath's new QU-SB ultra-compact intelligent mixer has been installed in the multi-purpose Returned Service Association (RSA) venue in Napier, New Zealand.
The venue, founded to provide a variety of sporting and social activities for army veterans and their families, was in need of an audio refurbishment and a more sophisticated zone controller to manage five zones. The venue offers activities from keep fit and bowls to gaming and live music entertainment.
"There are 5 designated zones in the venue: Main Lounge, TAB restaurant, Library, Smokers Deck, and Casino. There are a wealth of events going on, often simultaneously. For example, on a Wednesday they have a trivia night and want a laptop and microphone in the main lounge, radio on the deck and casino, and muted zones in the TAB and library," explained Kieran McKinlay from installer, Dusk2Dawn.
Kieran stereo-paired and linked all of the venue's audio inputs, which consisted of a bluetooth audio interface, a rack mounted AM/FM tuner, SKY Sport, a Laptop Interface, and a UHF Radio. All of these channels were processed and setup within the Qu-Pad App. As the venue runs a few different settings within the zones, some presets were saved as scenes and recalled by patching them as soft keys.
"Once the system was set up, I deleted the software off their iPad and assigned all the required level controls to each page of the QU-Control App. They simply click on each bottom tab to access each zone and make volume alterations if needed. I also designed custom wallpapers for each page to make it easier to read. So far it's running great and all the bar staff seem to be able to use it with ease," concluded Kieran.