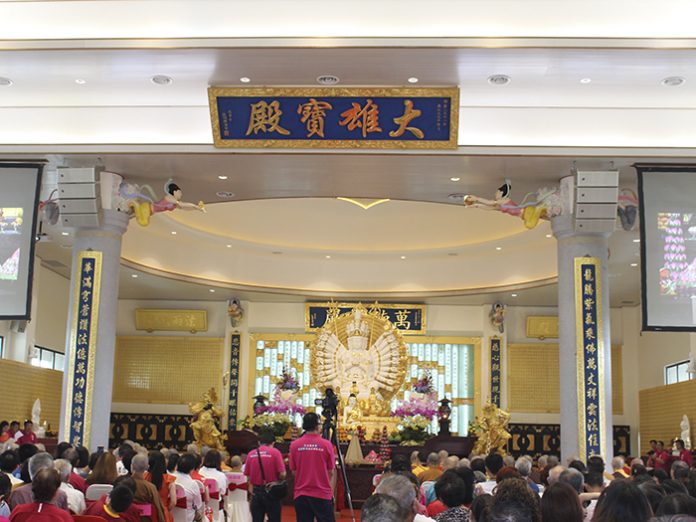 Founded in 1940, the Buddhist temple Leong Hua See in the city of Klang in Selangor upgrades its sound system with DAS Audio after a progressive renovation of its facilities.
In the temple of Leong Hua See they are committed to their mission of promoting Buddhism. To this end, the temple is in a process of refurbishment and expansion to meet the technological demands of the 21st century. The temple's facilities have gradually deteriorated over the past 80 years until the congregation´s spiritual leader, the Venerable Chuan Zhi, decided to renovate the premises and construct a new building on the grounds, as well as to upgrade the temple's technical facilities.
Search Music, the Malaysian-based DAS Audio family, under the direction of Dennix Yeow, was in charge of providing the equipment and installation for the new upgraded sound system. The audio solution for the temple had to be tailored to the needs of the congregation offering crystal clear and soft sound for the daily prayer rituals as well as providing reliability and ease of use without compromising sound quality.
The architecture of the temple presented the main challenge for the system design. The building had three floors, so the first phase of the design focused on providing a solution to ensure a crisp and clear sound in all three floors and unifying the sound throughout. With this in mind, an average coverage of 98dB SPL was achieved throughout the installation. Additionally, the main hall of the temple had very high ceilings so the best option for this type of room was to install ten cabinets of the passive Artec-320 line array system to ensure uniform sound for both the reproduction of music and the spoken messages. In terms of aesthetic design, white enclosures were chosen to match the renewed and contemporary look of the hall. Also, the configuration included two powered Vantec-15 systems that stand out for their great sound and ease of use, four powered Action-512A, four Action-M512A low-profile monitor systems, as well as two Action-508A.
The temple leadership are very satisfied with the sound improvements achieved thanks to their new equipment. They inform that "the line array system is the perfect choice for the temple. What is more, the system has been designed according to our needs providing clarity and definition of the voice to our daily prayer program."