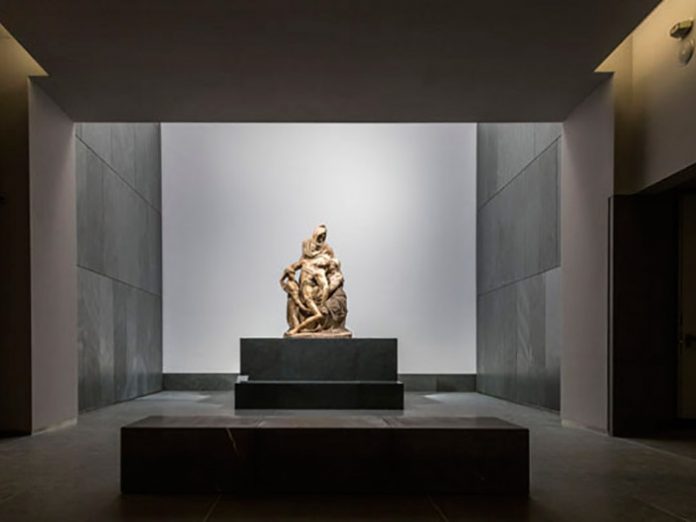 The newly-renovated Cathedral Museum in Florence was inaugurated on 29 October with a DXT 9000 evacuation system from RCF.
The museum, located a few steps away from the Cathedral of Saint Mary of the Flower, is the largest permanent exposition of sculptures dating back to the Tuscan Middle Ages and Renaissance. A group of distinguished architects led the massive renovation project and this resulted in a doubling of the area where the artworks are shown, and is now around 6,000 sq metres. The COO of the museum's communication technology, Daniele Baccellini from GM Engineering studio, expressed his satisfaction with the system: "The DXT 9,000 is compliant with the EN 54 standard, works very well and allows pre-recorderd evacuation announcements to be integrated with vocal messages that are broadcast to the public in specific situations."
The system was designed by professor Giancarlo Martarelli and can broadcast messages in both Italian and English as part of the fire alarm system. The package includes an MX 9504 amplified master unit, a UP 9504 four-channel amplifier and a BM 9804 multi-zone paging microphone, all manufactured by RCF. The evacuation system is completed by around 60 PL 70EN ceiling speakers, that blend into the Museum's interiors in a subtle and discreet manner. As Daniele explained: "This is an extraordinary exposition, so presentation is also really important. We chose the ceiling speakers not just because of their functional features, but also because of their look." Francesco Fallani, a representative from the company C.L. Impianti, which installed the museum's electrical systems, was no stranger to the DXT 9000: "We had already used this evacuation system in other projects in the past and we will keep on proposing it. Besides the functionality and efficiency of the products, we value RCF's collaboration and technical support in all operation phases."
High-quality products and a fruitful collaboration were the key elements for the evacuation project in the Cathedral Museum, where thousands of tourists have already enjoyed the artworks of Donatello, Michelangelo and other masterpieces of world sculpture.