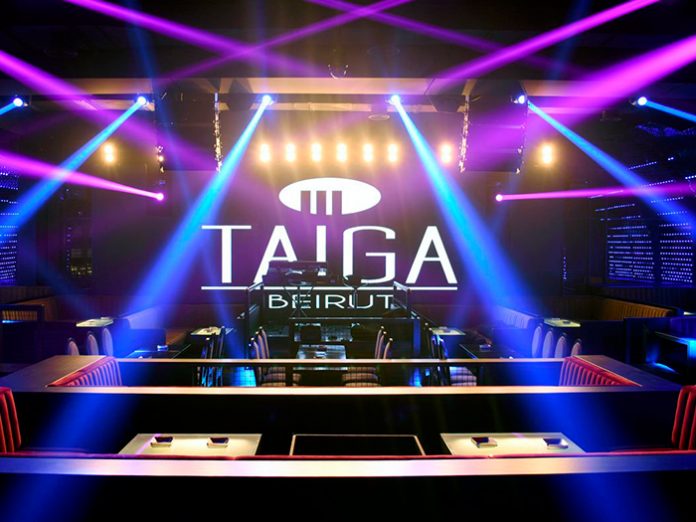 Taiga Beirut recently opened its doors in Sodeco, Beirut at the end of Summer 2016. Known for its unique blend of Arabic and English pop music, live solo performances and a spectacular lineup of DJs, the leading nightclub is set to entertain the crowds who have followed its success since its opening its first location in Batroun in 2000.
Taiga Beirut approached Prolites for the supply of its state-of-the-art light, audio and video systems. They turned to K-array and used the Italian manufacturer's super compact KH2 line array elements from the Concert Series in a cluster of three units per side as the main PA accompanied by six KX12 12" coaxial speakers and two pairs of KMT21 and KMT18 subwoofers.
Taiga's owners place a major emphasis on the sound quality in their venue since it is known for its live performances. The choice to go for K-array came after thorough comparative testing with conventional speaker systems. "The system's unique size-to-power ratio, its sleek, compact design, in addition to its clear powerful sound made K-array a clear choice" said Georges Germanos, Technical Manager at Prolites, who specified and commissioned the system.
On the lighting and video side, Prolites also installed a curved LED wall controlled by Madrix software for pixel mapping, a 24 m2 high resolution LED screen, Cyclops Lighting CPX 91-MZ LED and CL-200B-E beam moving heads and strobes, as well as Philips Strand SD6 dimmers and Avolites Quartz lighting control consoles.
This is not the first partnership for Taiga and Prolites; the two have previously collaborated on several venues. Prolites is the official distributor of K-array for the Middle East along with its Dubai-based sister company Procom Middle East.