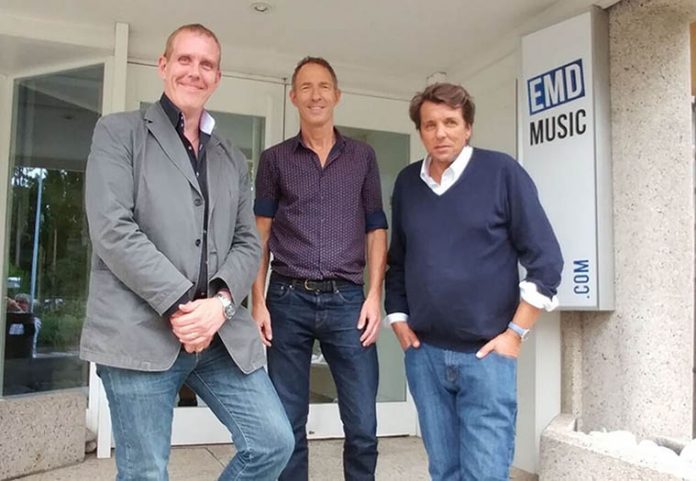 Studiomaster, the UK headquartered MI and pro audio brand, has signed a major MI and pro audio retail distribution agreement with EMD Music, for Austria, Belgium, France, Germany, Luxembourg, Netherlands and Switzerland.
The agreement, with one of Europe's largest MI and pro audio retail distributors, follows a number of successive years of increasing growth for Studiomaster's European export business, out of its Milton Keynes' HQ.
General Manager Patrick Almond explained: "We have being growing our European market share significantly, the search for the partner that could effectively support us across all of these territories, and provide us with the necessary market exposure to continue our growth strategy and fulfil our targets, led us to EMD Music."
The agreement covers Studiomaster's comprehensive range of analogue and innovative digital mixers and mixing consoles, entry level and mid-market self powered and passive PA and installation loudspeaker solutions, portable PA systems, and the hugely popular range of Carlsbro CSD electronic drum kits.
With the first shipments arriving in its 12,000 square meter warehousing facility imminently, the agreement significantly broadens EMD Music's PA offering to European retailers. "Studiomaster is a great British heritage brand with so much history the world of music entertainment. It is the perfect line that we have been looking for, to expand our business in the P.A. sector," confirms Serge Alsteens, Sales Director, EMD GROUP.
Patrick added: "Here in Milton Keynes, we have been strongly focused, not just on increasing our business in the UK, but also on our re-building business and re-establishing brands in international markets, and we have achieved remarkable levels of success with both of these objectives in the last few years.
"In handing off distribution for the retail sector in Europe to EMD Music, we are following a business model that is already working really well for us in other parts of the world."