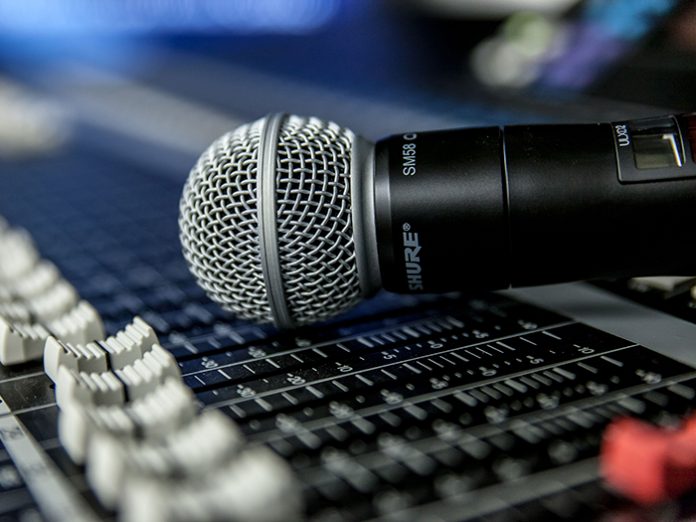 The Shure Distribution UK Systems Group provided leading audiovisual integrator snelling with technical support and product expertise for a major upgrade of the installed audio system at Reading University's G10 Theatre.
As the sole audiovisual integrator for the University, Snelling has consolidated Reading's audiovisual systems and standardised on Shure and QSC for audio, along with Dante for network audio. The University was previously using a mix of analogue products across the estate that were limited in their ability to change frequency due to interference from other channels/external factors. These limitations were compounded by the high level of maintenance and licensing management required by the system.
Snelling worked alongside the Shure UK Systems Group to configure a scalable and resilient networked audio system comprised of Shure ULX-D Digital Wireless System, QSC DCA cinema amplifiers and loudspeakers from the DCS, SR and SB cinema ranges. The result is a high spec and flexible system controlled by Q-Sys, QSC's Digital Signal Processing platform, that can deliver up to 7.1 surround sound to the auditorium.
The Shure ULX-D Digital Wireless System was chosen due to its exceptional audio quality and for features such as rechargeable stations, digital encryption, the ability to increase wireless microphone channel count in High Density mode and IT friendly features such as Dante networked audio. Shure Wireless Workbench® 6 System Control Software allows for remote monitoring and management across the estate. A Shure SCM820 8-Channel Digital IntelliMix Automatic Mixer is also used to improve the audio quality for speech applications via sophisticated IntelliMix technology.
The audio infrastructure installed in G10 not only equips Reading with a future-proof system via I/O expansion, but also meets their requirement to provide a user friendly and intuitive GUI for Reading's in-house IT technicians. This is in addition to comprehensive features for patching and routing of multiple I/O's that can be controlled via iPad or a digital mixing desk, with IP streaming provided via DANTE. The system is remotely monitored via the Crestron Fusion RV control platform, in addition to providing audio feeds in an approved format for screenings hosted by the Reading Film Theatre.
Snelling Sales Director, Steve Royans explained that new audio infrastructure has exceeded the client's expectation: "Careful consideration was taken at the system design stage to ensure the best technology was chosen from proven industry partners, as such Shure and QSC feature as the main audio provider. The Shure UK team continue to exceed themselves for pre- and post-sale support. During the project Wireless Workbench allowed for microphone channel allocation, reducing time at commissioning stage, and Shure's UK System Group assisted with the commissioning of the system, as it had to provide approved feeds into the Dolby certified processor."