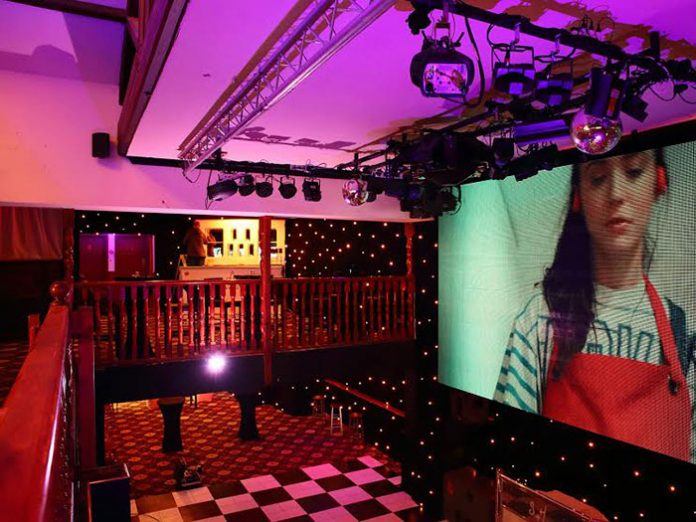 DJs is a newly opened 350 capacity pub / club venue in Ilfracombe Devon, which has just received a major technical upgrade designed and installed by S+H Technical Services, which is based nearby.
S+H is well known as a production industry specialist and supplier of drapes, starcloths and special effects, and video products to live events, television and film productions of types of installations. DJ's new management managed to create a visual scheme to make the space a unique and vibrant nightspot in the area, and did so by approaching MD Terry Murtha. The premises had been empty for a year and before then had been a sports bar.
S+H's Terry Murtha commented of how great brief it was to have almost a blank canvas and be asked to produce something original and imaginative." Terry decided on a fresh visual approach based around using LED screen and video content as the main light source.