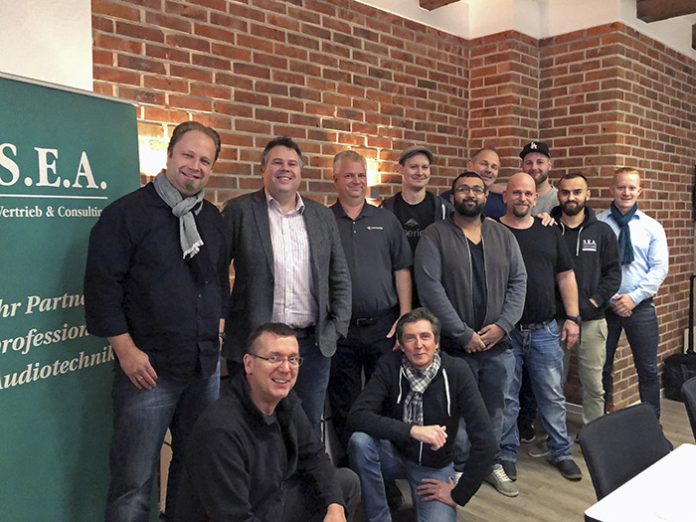 Community Professional Loudspeakers is pleased to announce the appointment of S.E.A. Vertrieb & Consulting GmbH as its distributor for Germany, effective January 1st, 2018.
S.E.A. Vertrieb & Consulting GmbH is a leading German distributor of professional audio technology. The company exclusively markets a portfolio of 20 premium audio brands, offering first-class solutions for recording studios, live events and fixed installations. Founded in 2000, the owner-managed company has developed from a regional musical instrument and studio gear store into a key player in the pro audio industry. The company now successfully serves a dedicated customer network, supported with direct customer communication by experienced product consultants. In addition, fast logistics, comprehensive customer project support, from planning to completion, and qualified after-sales service are key elements in the company's sales approach.
"We are delighted to join forces with Community and represent the company's high-performance products in the German market," stated Heinz Bouwer, sales manager at S.E.A. Vertrieb & Consulting. "Community offers a comprehensive range of audio products with superior sound, excellent manufacturing quality and unique features, making the brand a perfect fit with our existing portfolio of installed sound products. We look forward to further developing Community in our territory and taking advantage of the synergy with more than 12 years of successful cooperation with its sister brand Apart Audio."
Community's EMEA sales manager, Jamie Ward, added, "We're really pleased to partner with S.E.A. for this key European market. S.E.A. has a great team dedicated to the fixed installation sector, with a wide breadth of experience and knowledge in all areas of pro audio to draw on.
Additionally, the company has a very strong in-house technical applications department, capable of supporting all Community verticals from hospitality through outdoor and up to large scale venues."
For more information please visit www.communitypro.com or www.sea-vertrieb.de.