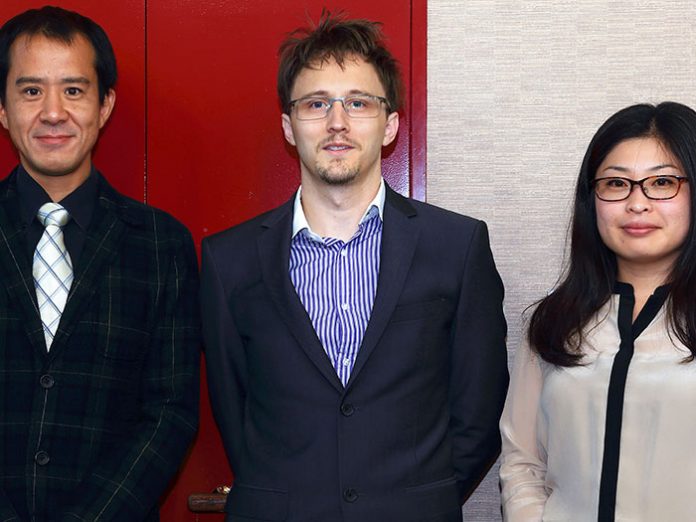 Responding to growing demand for its solutions in Japan, Riedel Communications has augmented its Tokyo-based sales and support team with the appointment of Toshiki Kawakita as Sales Representative and Takako Konishi as Office Manager. In his new role with Riedel, Toshiki will be responsible for supporting existing customers, building new client and partner relationships, contributing to the company's regional sales strategy, and representing Riedel at key trade events.
"Toshiki and Takako join the company with valuable skills and experiences that enhance our ability to provide responsive service to a rapidly increasing customer base in Japan," said Cameron O'Neill, Sales and Operations Director for Riedel Communications, Asia Pacific. "We are confident that, with useful technical backgrounds and strong communications skills, both of these new additions to the Riedel team will play an important role in our continued growth."
Toshiki has 12 years of international business experience, most recently in the OEM sales department at Audio-Technica, a manufacturer of high-performance audio equipment including microphones, headphones, and conference systems. While with the company, he helped to drive significant sales gains and was instrumental in securing high-profile customers ranging from tech powerhouses to leading automotive companies. He earlier held sales and support roles at Komatsu, where he maintained distributor relationships across Europe, the Middle East, and Asia, and international sales roles at Nissin Shoji. Kawakita is fluent in Japanese, English, and Spanish. He will report directly to Cameron.
Takako joins Riedel with experience working in the financial and efficient / renewable energy fields. Having pursued environmental studies in both Japan and Germany, she is fluent in Japanese and German, with intermediate English-language skills. She joins the company to manage the finance and administration of the Japanese office and to assist in providing timely service to Riedel's expanding customer base.