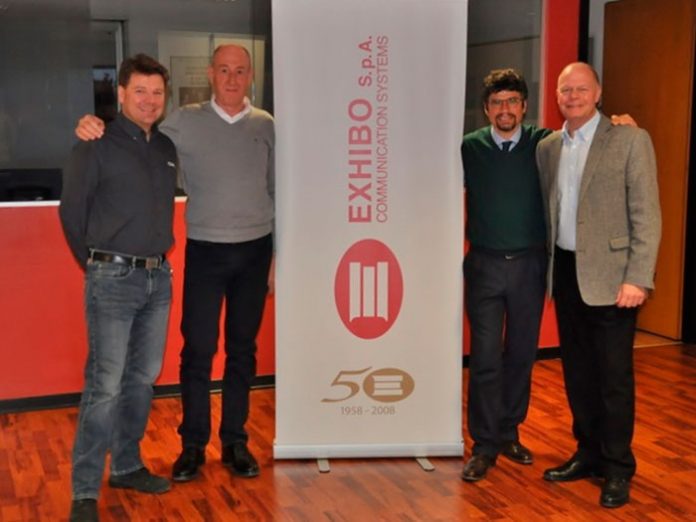 With over 50 years experience as a distributor of audio equipment in Italy, Exhibo Communication Systems are no rookies when it comes to understanding the needs and requirements of the regional market. QSC has announced that from 1 April Exhibo Communication Systems will be its multichannel distribution partner in Italy, representing both the QSC Professional and Systems divisions.
"QSC is a premium brand that is an honour for any partner to represent," said Luca Maragliano Caranza, Managing Director of Exhibo Communication Systems. "We feel that Exhibo is a natural partner for QSC, as we are committed to bringing them our genuine passion, know-how, professionalism and expertise in distributing their premium products and solutions throughout the various professional channels and other vertical markets in the Italian region."
Since the company's inception in 1958, Exhibo has had a natural flair for understanding what products will thrive in Italy, along with their offerings of dynamic marketing support, sales, consulting and assistance services. The company is committed to long lasting partnerships with manufacturers, with a mission of being more than just a local distributor, but a full-fledged local subsidiary and sales arm. Exhibo's portfolio of brands is built with particular care so that the best fit and balance are attained, so that products complement each other and that clear-cut market positions are always maintained.
"Exhibo's strong understanding of the integrated systems market, coupled with their internal vertical market business unit structure and complementary product portfolio will support the fast growing QSC systems business in the region," said Glen Harris, QSC Director of Sales EMEA – QSC Systems. "I am very much looking forward to working with Luca, Graziano and their team to continue to build a strong QSC Systems business in Italy."
Mark Bailey, Director of Sales EMEA – QSC Professional added: "Exhibo's facilities and extensive network will allow us to bring an outstanding level of service to our professional customers in the region."