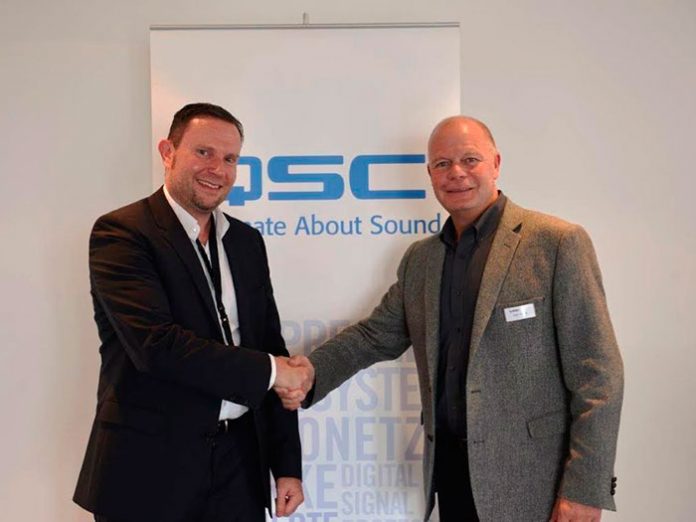 OSC, a leader in professional audio manufacturing, has expanded its global influence by bringing AV marketing & sales consultancy VIVID Audiovisual Media onto its team.
Glen Harris, QSC Director of Sales EAME (Systems Group), said: "I am delighted to be working with VIVID AV Media at a very exciting time for QSC Systems. With VIDID's knowledge of the system's business in the Middle East, they are an ideal partner to build a strong sales channel for the company's recently announced Corporate AV solution based around the new Q-SYS Core 110f, TSC-7t and SPA amplifiers."
Those corporate solutions made a big splash in the U.S. market in 2015, winning several rewards at the InfoComm release, including rAVe Best New Audio Product and Sound & Video Contractor Best of Show for the Q-SYS Core 110f DSP Appliance.
Chris Hellmuth, Managing Director of Dubai-based VIVID AV Media, said: "It's great having QSC on board. The company has a clear picture of where they want to go and how to set up their distribution channels accordingly. With our connections and experience, we will support QSC Audio to achieve their business objectives for the systems group portfolio in Saudi Arabia, Kuwait, and Egypt."