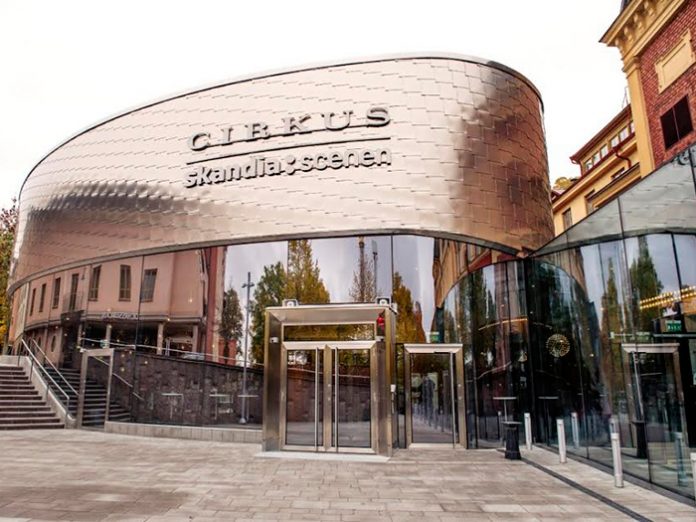 The iconic Cirkus venue in Stockholm, Sweden has just installed a complete new ProLights lighting rig, supplied by A.C. Entertainment Technologies Ltd. (AC-ET), onto the Skandia stage. The multi-functional venue, which opened in October 2015, hosts a diverse range of events including concerts, theatre and conferences.
After having a positive experience when previously working with the AC-ET team, Palle Gustavsson, CEO of Cirkus, didn't think twice before approaching Johan Bertilsson, the distributor's Regional Sales Representative for Sweden, to recommend fixtures for their new rig.
Palle commented "Johan came in and demonstrated the ProLights fixtures, which I instantly felt were perfect for the job, fulfilling all our wants and needs." He continued, "I got my technical team to review them and they immediately fell in love with them."
With so many different performance genres at the Skandia, they required an extremely versatile system, so chose a range of ProLights LED fixtures including Eclipse Junior Profiles, Luma1500 Moving Profiles, Luma 700 Moving Spots and Diamond 19 Moving Washlights.
"The fixtures cater for such a wide range of requirements that since we have had the new rig installed, no external production companies have had to bring in additional lights, as the ProLights solutions have met all their needs so far," remarks Palle.
With five to six performances a week, the fixtures are used almost every day. Therefore, the quality of light needed to be high and the fixtures reliable.
"We are thrilled with the quality of these lights. The price was very reasonable, but quality certainly has not been compromised. Johan has been great throughout the process; incredibly helpful and esponsive. I am very happy with each and every one of the ProLights fixtures" concluded Palle.