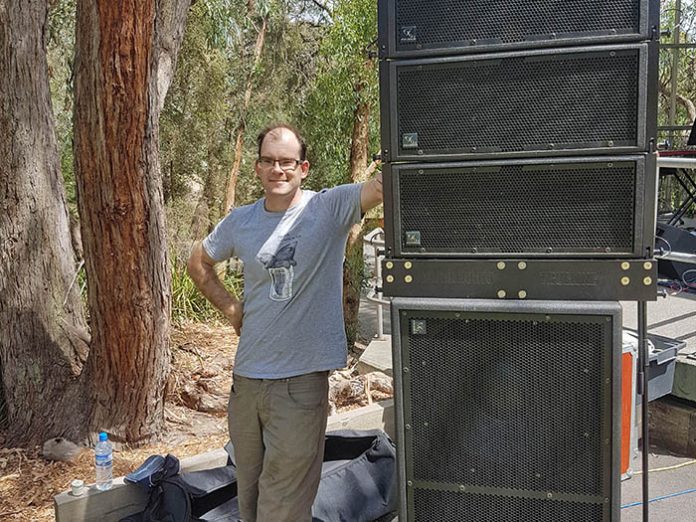 Bowen Gardens Multicultural Community Carols 2017's performances attracted a good 800 people. To ensure coverage throughout the audience area along with mixing provisions for the various performance groups, loudspeakers and mixing technology drawn from the catalog of Baton Rouge, LA-based PreSonus Audio Electronics were utilised.
ABP Audio of Melbourne, Victoria, Australia, an AV design / build and event production services firm, was contracted to handle the location sound services for the recent music extravaganza. ABP Manager Anthony Prescott, who serves as the company's technical contact and handles system design engineering among his various responsibilities, discussed the project and his reasons for deploying both PreSonus' WorxAudio loudspeakers as well as StudioLive 32 and StudioLive 32R digital mixing consoles from the company's StudioLive Series III product line.
"The Bowen Gardens Multicultural Community Carols event took place on December 10th, 2017," noted Anthony. "The majority of the music was sung in English, though there were also performances in Mandarin and French. The audience area was approximately 131 feet deep by 197 feet wide and started 23 feet (40 x 60 and 7 meters) back from the stage/FOH speakers. The FOH mains system included eight WorxAudio XL1 Touring compact line arrays—four enclosures each for the left and right sides, at roughly twelve feet (3.5 meters) above ground level. For low frequency support, we deployed two WorxAudio TL218SS high SPL, self-powered, extended bass subwoofers. These enclosures were positioned underneath the scaffold tower on the left and right."
"FOH was positioned 131 feet (40 meters) from the stage," Anthony continued. "Here, we had the StudioLive 32 console—running approximately 32 channels at any given time. This was connected with 147 feet (45 meters) of CAT6 snake, which was connected to the StudioLive 32R rackmount mixer that was being used in stagebox mode. The mixing position was located directly central to main stage / loudspeakers."
When asked about the various attributes that made the PreSonus WorxAudio loudspeakers so well suited for this project, Prescott offered the following thoughts. "For starters, the audio quality of these loudspeakers is exceptional," Anthony said. "A technical acquaintance of mine who happened to be at event was particularly impressed with how amazingly clear the system sounded for both speech and music—like everything is right in front of you. Secondly, the dispersion characteristics of the XL1T are terrific. At 160 degrees, the horizontal dispersion is exceptionally broad, which results in even coverage across a wide area. Considering the compact form factor of these enclosures, their output is way more than you might expect.
"I really like the fact that the DCAs can be automatically grouped, based on their channel role. As an example, drums automatically populate in the drum DCA, likewise for keyboards, guitar, and vocals. I also like the intuitive 'fader-flip' for all auxiliary sends. The desk has a straightforward design that I love while integrating moving faders, a touchscreen, and a wealth of other features."
Before turning his attention to the business of the day, Prescott offered these final thoughts regarding his experience with PreSonus. "This is the third consecutive year that we've been engaged for audio production on the Bowen Gardens Multicultural Community Carols event," he said. "Feedback from this year has been the best ever—especially in terms of how clear the system sounded. Now, with almost every venue I visit, I think about how much benefit could be realized from a nice hang or two of XL1T line array modules and a TrueLine sub bass option!"
www.presonus.com