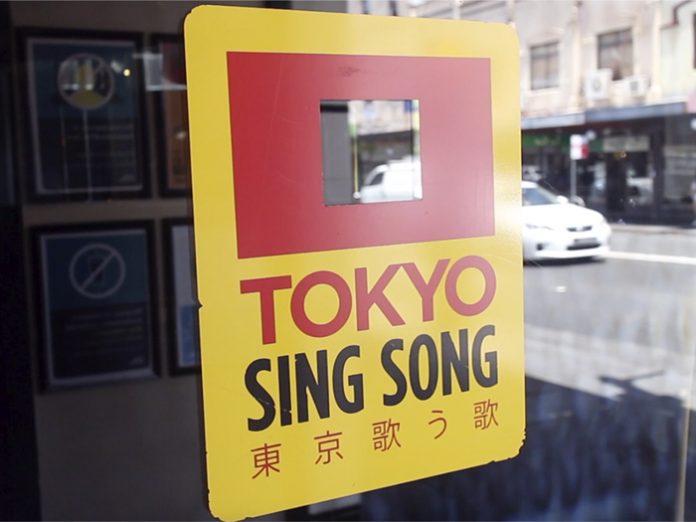 Self-styled as 'Newtown's Rave Cave', Tokyo Sing Song is located in the basement of the Marlborough Hotel in Newtown, Sydney and although the 200-capacity venue is compact, since it opened in 2014, it's earned a reputation for its loud, late-night parties and electric atmosphere.
In late 2018, Harold Dumke, Tokyo Sing Song's Marketing and Entertainment Coordinator, was made an offer he couldn't refuse. In partnership with DJW Projects, Pioneer Pro Audio gave him the opportunity to install the brand's first sound system in Australasia, replacing the club's old PA. "I was completely blown away," remembered Harold, "I thought we were very lucky to be able to have a top-tier product from Pioneer Pro Audio that no one had seen or heard before in Australia."
The musical offering at Tokyo Sing Song is so diverse – with DJs and live acts playing everything from hip-hop, disco, and soul, to house, jazz, and techno on different nights of the week so the club needed a versatile system. Ryan Gay, Product Manager at Pioneer Electronics Australia, worked with DJW Projects' Managing Director, Dave Coxon, to specify a setup of four XY-3B three-way bi-amp loudspeakers and two XY-218HS dual 18-inch horn-loaded subwoofers. The natural audio produced by these units allows the accurate reproduction of the myriad genres of music played at the club and their high output fills the basement space with the huge sound pressure the crowd was used to but with increased clarity.
"DJW Projects did a great job working with the venue and us to make sure the sound was designed perfectly," said Ryan. "My recommendation to anyone is: if you're in the Sydney area, go and check it out for yourself."
Harold has been equally impressed by the new system. "When we were testing it, we got a really fantastic, full sound. I was absolutely blown away," he said, although it was on a crowded night at the club when he realized the true quality of the system, as UK Producer/DJ Hidden Spheres played a set. "The sound was incredible. There was so much articulation in the low-end. There was so much more going on in the music than we were experiencing before. The high-mids were absolutely searing. Snares had so much sizzle. Trumpets, horns, and vocals were coming through with such clarity." How would Harold describe the new system? "I've been telling my friends that it's like listening to vinyl versus listening to your favorite song on the radio."
Tokyo Sing Song is the latest in a line of world-renowned festivals and nightclubs to partner with Pioneer Pro Audio. Since launching in 2013, speakers from three versatile ranges have been installed at events and venues including Lovebox and fabric in London, Ultra in Singapore, Sankeys, KM5, and Ushuaia Tower in Ibiza, and Sound Nightclub in Los Angeles.
"With the Pioneer Pro Audio system, we're getting this really complete crystal-clear, incredible sound." said Harold Dumke.