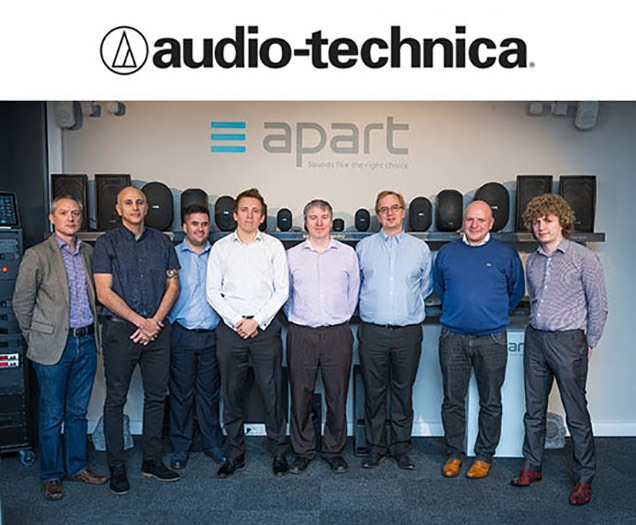 Apart Audio, the Belgian brand for small and medium-sized fixed install audio projects, has appointed Audio-Technica UK as its exclusive distribution partner for the UK market.
Kris Vermuyten, Sales & Marketing Director of Apart Audio said: "Over the past years, Apart Audio has grown significantly in the UK market and has become the preferred partner for a number of integrators and installers. With our clear focus on small and medium-sized fixed install sound solutions, we are aiming at a number of different vertical markets such as food and hospitality, sports and leisure, corporate and education, retail, outdoor and houses of worship. We are convinced that Audio-Technica UK is the best partner to help us grow further in all of these vertical markets.
"Audio-Technica's proven track record in distribution, their product portfolio and sales network were key decision factors for us and strengthen our belief that we can guarantee business continuity for the Apart customers and secure the growth potential we have with Apart Audio in the UK market."
"All the Audio-Technica UK team are immensely excited to have the opportunity to be representing Apart in Great Britain from January," stated Robert Morgan-Males, Audio-Technica Sales and Marketing Director. "Many of our existing customers and clients are already familiar with the Apart product line-up and we see great potential in being able to really add value to the offer in conjunction with our own existing commercial audio offerings, supporting them with full signal-chain solutions for the vertical markets that they service."
All sales, sales support and after-sales service will be handled by Audio-Technica UK from 11 January 2016.