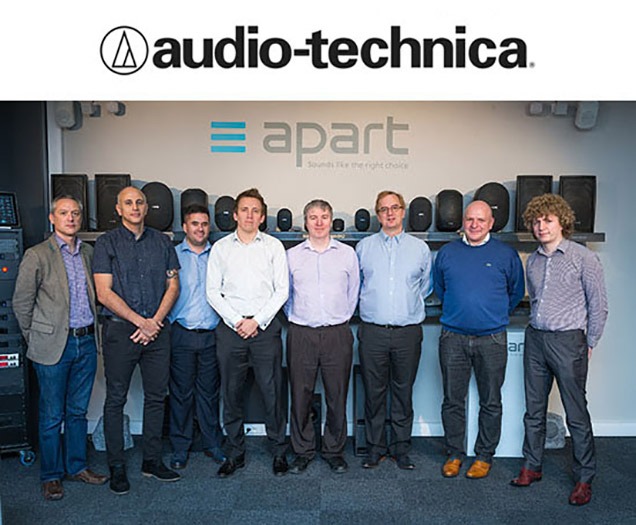 Apart Audio has appointed Benum as its exclusive distribution partner for Norway and Sweden. Effective January 11th 2016, Benum will be responsible for all sales, sales support and after sales support of the Apart product portfolio. Kris Vermuyten, Sales and Marketing Director from Apart Audio said: "We are excited that Benum is taking on the Apart brand in Norway and Sweden and more important, that they are convinced of the further growth potential in their market. The addition of Apart Audio to their product portfolio gives Benum an even stronger position and allows them to offer complete solutions to their customers.
Ronald Hernes, from Benum, added: "Our goal is to be a one stop distribution company that delivers everything from the microphone to the transmitter. In the growing installation market, we needed to fulfill our product portfolio. We were looking for a quality manufacturer that delivers good products at an affordable price. Benum are always aiming to work with the best suppliers in their product categories.
After analysing the market, we found that Apart would be the perfect partner for us in this market segment. The products and the people behind them feels right. We are really looking forward to build a long-term relationship together. With the choice for Benum, we strongly believe that the installers and integrators using Apart at the moment are assured of the business continuity they need. With the wide customer base of Benum, we are sure that all vertical markets.