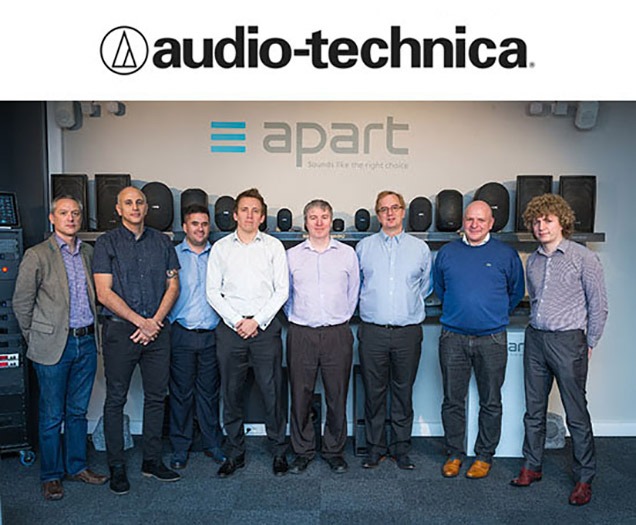 From 11 January 2016 the Apart Audio distribution in France will be handled by Audio-Technica France on exclusive basis. Apart Audio, the Belgian brand for small and medium sized fixed install audio projects is thrilled with this next step in the further growth path of the company. Kris Vermuyten, Sales and Marketing Director from Apart Audio said: "Since many years the French market has been a very important growth market for us.
The total solution offer we are able to provide with the Apart Audio product range give for the small and medium sized fixed install projects we are able to provide with the Apart Audio product range give seems to be appreciated by the French installers and integrators and we are convinced that Audio-Technica is the ideal partner to help us cover all the vertical markets we are targeting like food and hospitality, sports and leisure, outdoor, corporate and education and houses of worship.
Evangeline Pirot, General Manager, at Audio-Technica France stated: "We are delighted that we will be working with the Apart brand as its exclusive distribution partner for France. Apart's wide portfolio of innovative solutions for fixed installation are complemented well by Audio-Technica's own commercial audio product offerings, strengthening both the sales and support relationships with our customers who service these market segments.
"Both Apart and ourselves identified a natural synergy between our two companies from the outset of our discussions, most significantly in our respective growth plans, and we are looking forward to a long and rewarding collaboration for the mutual benefit of our customers and users."
Being the exclusive distribution partner, Audio-Technica France will be responsible for all sales, sales support and after sales support.