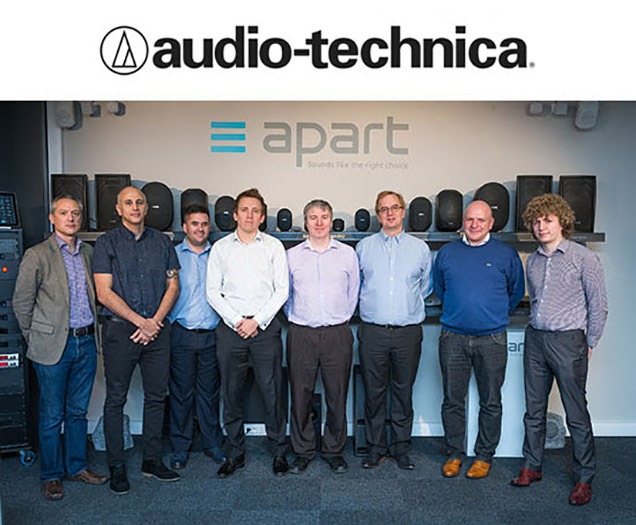 Apart Audio, the Belgian brand for small and medium sized fixed install audio projects has appointed Kinovox Scandinavia to be the exclusive distribution partner for the Danish market. From 11 January 2016 Kinovox will be responsible for all sales, sales support, after sales support and will also have a solid stock to secure the needed product availability to allow further growth into the market.
Christian Kirkegaard Jensen, product specialist and Account Manager with Kinovox stated: "Apart was an opportunity that we couldn't miss out on, a very respected and strong brand in the market."
Kris Vermuyten, Sales and Marketing Director from Apart Audio said: "Over the last years, Apart Audio has become the preferred brand for a lot of system integrators and installers in Denmark. With our clear focus on small and medium fixed install sound solutions, we are aiming at a lot of different vertical markets like food and hospitality, sports and leisure, corporate and education, retail, outdoor and houses of worship. We are convinced that Kinovox is the ideal partner to help us growing further in all those vertical markets.
"The complementary brands Kinovox has in its distribution portfolio allows them to offer the perfect system solution towards their customers."