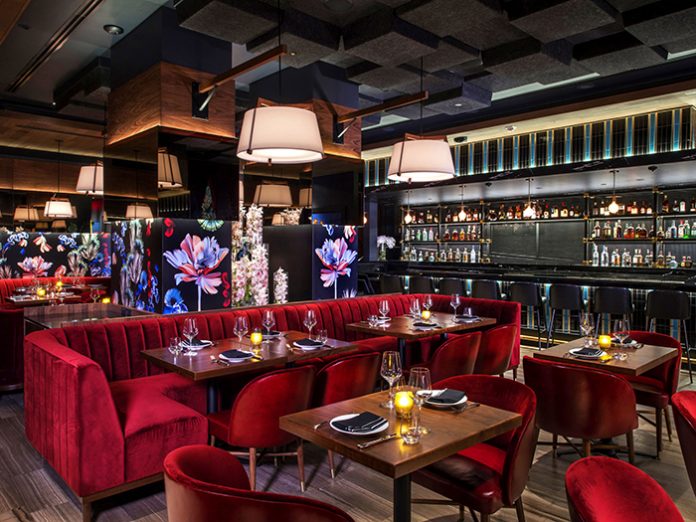 Papi Steak is the newest addition to Groot Hospitality's portfolio of dining and entertainment ventures in Miami, Florida where Electronic Designs is responsible for installing DAS Audio's state of the art CL and Quantum Series speaker systems.
Papi Steak combines the company's stellar reputation for top-notch dining, service, and hospitality with high-energy, high-impact 'fun' to ensure guests have the best possible experience. Central to the positive vibes emitted by this new venue is a sound system drawn from the CL and Quantum Series catalogues of Valencia, Spain-based DAS Audio.
With offices in Florida, New York, and the Bahamas, Electronic Designs is an AV design/build firm serving both the home automation and restaurant/nightclub industries. The company was contracted to design and deploy the sound reinforcement system used at Papi Steak.
"Papi Steak is the latest endeavour from Groot Hospitality," said Jon P Graney, Electronic Designs President. "This is a fine dining establishment where people come to enjoy a world-class meal. As a result, it was very important that the sound system be every bit on par with other aspects of the venue. To ensure the finest music reproduction capabilities, we deployed a combination of thirty-two DAS-Audio CL-6-TB 2-way passive, co-axial, 6-inch ceiling mount loudspeakers, mated with six Quantum series Q-10 passive subwoofers."
A distributed audio system encompasses the main dining area, bar and private dining room (PDR). Amplification is provided by a combination of Crest Audio Pro-Lite 2.0 and Pro-Lite 5.0 power amplifiers, along with audio processing by BSS. The entire setup is accessed and controlled via an Apple iPad.
The CL-6-TB ceiling speakers have built-in back boxes, or 'backcans', that truly excel in terms of audio performance. There are thirty-two speakers throughout the venue, creating the perfect distribution setup, resulting in a full, rich sound while still enabling a conversation. The DAS Q-10 passive subwoofers are small enough to tuck into the mill work and the seating arrangement, providing top-notch performance as well as a cosmetic result that was equally important.
"We're thrilled with the outcome of this project, having met the client's needs and delivering an excellent product," said Jon.