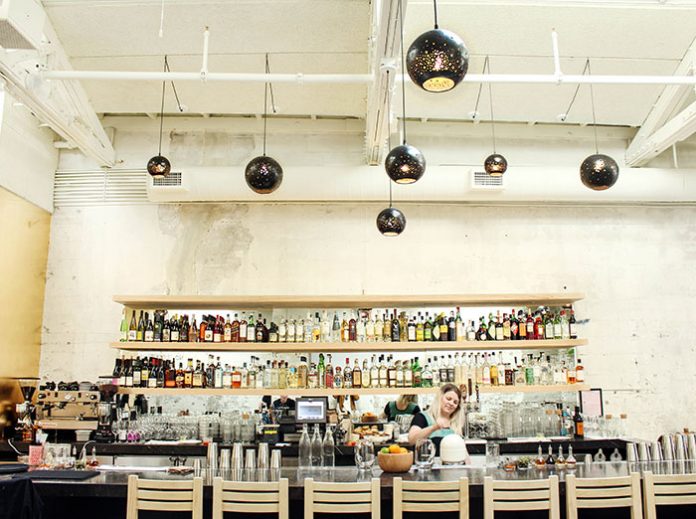 Berkeley's Meyer Sound Laboratories has made its San Francisco restaurant debut with Cala, celebrated Mexico City chef-owner Gabriela Cámara's first U.S. restaurant. Among San Francisco's most highly anticipated restaurant openings of the year, Cala is also one of the first new restaurant projects to address sound design as a key component of a new build. The new Civic Center neighbourhood restaurant is the first in San Francisco to feature Meyer Sound Constellation and Libra acoustic systems, implemented to combine ease of conversation and a desired level of buzz.
Constellation offers restaurateurs like Gabriela the opportunity to adjust the acoustics and offer a dining experience for all the senses. With a simple swipe on an iPad, Cala staff can customise the acoustic environment through an array of tiny microphones and loudspeakers working in sync with digital processing. This ensures that conversations, music, and the energy of the collective restaurant dining experience are in perfect balance.
Meyer Sound's patented Libra acoustic image system is critical to the creation of the ideal sonic environment, beautifully uniting the art and science of acoustics. Libra's sound absorptive properties offer extraordinary reverberation control while the visual artistry of photographer and Libra Artistic Director Deborah O'Grady assures perfect harmony between eye and ear.
"With Constellation, Meyer Sound has opened up the possibility of a truly holistic dining experience at Cala," said Gabriela.
Rapidly gaining momentum in the restaurant industry, Meyer Sound's Constellation technology is already widely used throughout the world as a cutting-edge sound solution for major concert halls and performing arts venues in addition to classrooms and office spaces. Just blocks away at SoundBox, Constellation enables the San Francisco Symphony to transform a cavernous rehearsal space into a hot new venue for experimental music. The San Francisco Opera will also employ the technology in an intimate new black box theatre, opening next summer.
By bringing Constellation to restaurants, Meyer Sound extends its leadership in audio technology and room acoustics to solve a common challenge for restaurateurs. "Sound plays an integral role in the quality of our dining experience," said John Meyer, Founder and CEO of Meyer Sound. "Diners deserve to be able to hear the person across the table without sacrificing the fun of eating out at a buzzing restaurant. Constellation seamlessly improves the room's acoustical properties, enhancing the experience for restaurant guests."