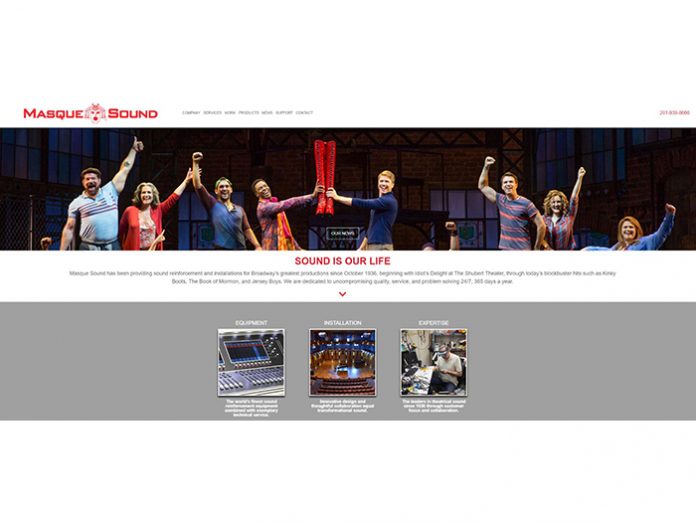 Masque Sound, a leading theatrical sound reinforcement, installation and design company, is pleased to announce the launch of its new company website. The new site provides visitors with a simplified layout, improved functionality and a user-friendly experience.
The new design for www.masquesound.com not only features updated photography, but information on new services as well as those that have stood the test of time. With the new website, Masque Sound is also introducing a robust new eCommerce platform where clients can purchase audio equipment quickly and easily. Geoff Shearing, Vice President, Masque Sound stated that the entire team is looking forward to the launch of the new Masque Sound website.
The website provides Masque Sound clients and visitors with a refreshing new design that is easier to navigate. Those who have visited the site in the past will find all of the great information they are accustomed to, now with an abundance of new features.
Geoff concluded with is excited to see Masque's major web presence grow. Masque Sound's new website also includes all the latest news from the company and information about upcoming events.