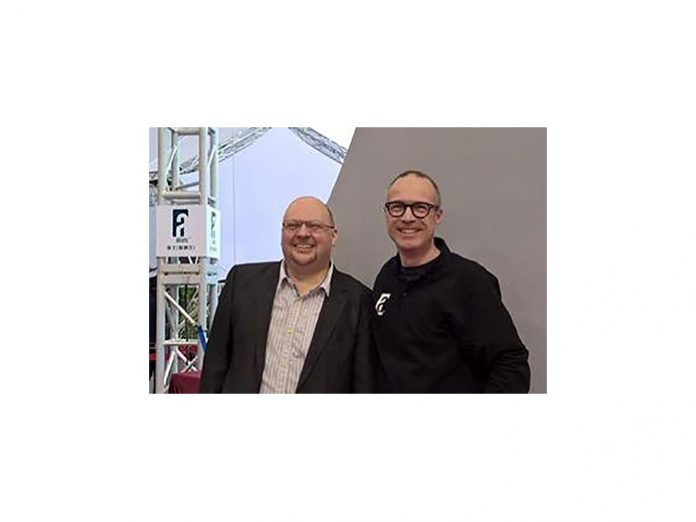 Alcons Audio has appointed InSynergy as its new UK distributor and, with the company's systems having recently been installed at several prestigious theatres around the world, it's appropriate that the first trade event InSynergy will be exhibiting at is London's ABTT Theatre Show.
InSynergy is a new Lancashire-based distribution and installation business, set up by Steve Badham, who has long been associated with Alcons. Steve is taking a very proactive approach with the Alcons brand, complementing InSynergy's presence at the ABTT show with setting up a programme of structured demo sessions and training for potential customers.
Steve commented the following: "Having worked with Alcons in the past, I know both the company and products very well. I truly believe that the performance of Alcons products is unmatched by any other system. The pro-ribbon high frequency drivers and matched electronics deliver a level of audible detail at high SPL levels that no other manufacturer has achieved."
Alcons Co-Founder Tom Back stated how the timing couldn't have been better for Alcons to appoint a new UK distributor, with the fast growth they are experiencing worldwide. Tom stated how over the years Alcons have kept a relatively low profile, because bringing such benchmark technology to the tough UK market requires knowledge and dedication. Tom affirmed Steve has both these qualities in abundance and Alcons Audio is really looking forward to working with him again.
A feature of InSynergy's ABTT presence will be Alcons new LR18 mid-sized line array.
Steve is confident that the LR18 really punches above its weight in terms of pattern control and output, and specifically applauded its symmetrical cabinet design and cutting edge transducers. Steve also felt how appropriate it was to mark the new partnership, as Alcons systems recently being installed in prestigious venues, including Hamburg's State Opera House the Swedish National Theatre, the Finnish National theatre and on Broadway with Hamilton, which has been described as 'the hottest ticket in decades!'
Steve continued: "The main focus of our ABTT presence is to talk to, and book demos for, serious potential customers. Alcons products are aimed at those wanting the highest audio quality and, as other customers have found, once people hear it they know that it's the very best available."
Steve's familiarity experience with Alcons pro-ribbon systems is useful, Tom stated and he concluded with the following: "To be honest, his fabulous keyboards were really missed in the Alcons band. It feels a bit like the Blues Brothers – 'We're putting the band back together!'"