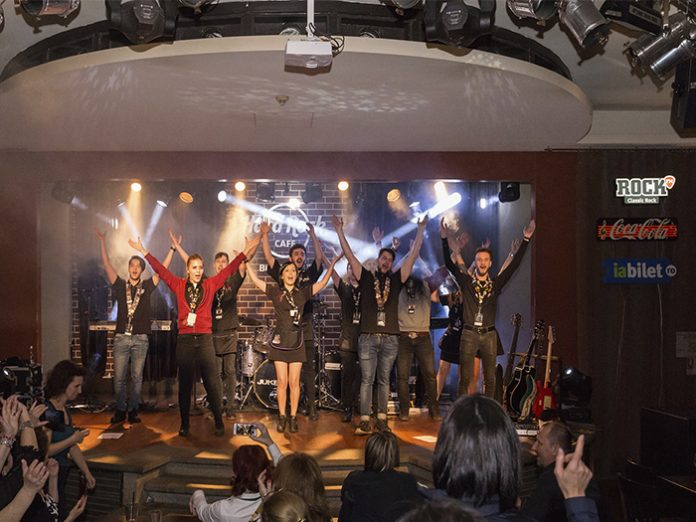 When Romanian Sound Engineer Alex Serb left distribution and integration company, Paradigma Teknik, in order to stand on its own as freelancer, he soon started to provide technical support in live shows for Hard Rock Café Bucharest, one of his most important clients.
He was immediately back in contact with his former colleagues to indicate that the facility needed a new sound system — and Paradigma recommended a Martin Audio W8VDQ and CDD solution.
"They wanted to change the entire sound system with a new modern setup and we provided a solution. We sent a technical proposal, taking into consideration the specification put forward by Alex," recalled Paradigma General Manager, Laura Angelescu. She added that the bid had been fiercely competitive, with several other front line speaker manufacturers delivering proposals. At the same time they also offered some lighting equipment and a digital mixing console.
The clients were clear in that they wanted two different PA systems controlled by the same application — one for live and one for ambient sound. In some instances they also wanted the live system subs to be redeployed with the ambient system.
The ambient system comprises 23 ultra-compact CDD8 (8" + 1") Coaxial Differential Dispersion loudspeakers, which are distributed throughout the venue. Each speaker is controlled by a single channel from a combination of four-channel Powersoft amplifiers over Dante.
As for the main live PA system, Paradigma specified eight W8VDQ and four WS218X subwoofers. Four of the W8VDQ are used for the main PA, two are used for side-fill and the final two for left/right delays. The compact Martin Audio W8VDQ combines line array and differential dispersion technologies to provide an advanced solution to the requirement of even coverage over wide angles and throw distances. It does this by employing a hybrid quad 8-inch LF and MR configuration.
Paradigma project manager Daniel Albu said that this hybrid solution ticked all the boxes. "There was not enough height for line array speakers, and we agreed that these speakers were the best alternative solution because of the vertical coverage."