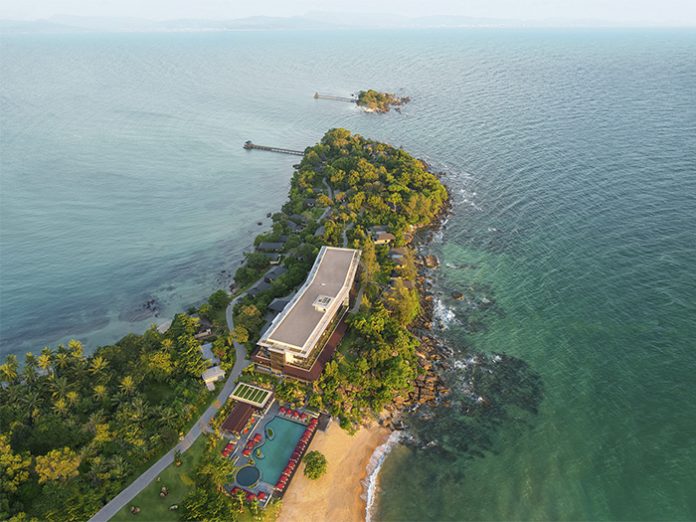 Nestled on the shores of the exquisite Vietnamese island of Phu Quoc, the secluded resort of Nam Nghi is among Southeast Asia's most exclusive holiday destinations. But while guests enjoy the landscapes, behind the scenes a wealth of technology works seamlessly with processing across multiple zones courtesy of just three Symetrix Prism DSPs.
The audio system designed by DesignLive Technologies utilises a Symetrix Prism apiece to easily accommodate the current and future needs of three primary zones: the Rock Bar, the Tree House Restaurant, and the main hotel complex with all-day dining and spa/gym facilities.
For Phu Tran Pham, DesignLive's founder, there was no doubt that the Prism processors would be perfect for Nam Nghi Resort. "They offer a great blend of processing power, functionality, and attractive price points," he continued. "[DesignLive] implements Symetrix DSPs for all our hotel projects, and indeed for all of our audio projects of any kind over the last seven years."
In all three zones at Nam Nghi, the Symetrix Prism processors are integrated into a Dante network for maximal flexibility. In the Rock Bar, varying background music and DJ requirements are catered for with a single Prism 8×8 DSP used in conjunction with Attero Tech Dante interface wall plates. A similarly streamlined configuration is found in the Tree House Restaurant, where a Prism 4×4 processes Ashly amplifiers.
The setup in the all-day dining area is more complex as it also caters to the adjacent spa/gym area. In the dining area a Prism 4×4 manages the BGM system, including Ashly amplifiers. A single Symetrix xIO 4×4 expander extends the system to the spa/gym amplifier rack via the hotel LAN, where local analog inputs are available for instructors to connect their preferred music sources. Fiber and network drops also run from the all-day rack to the pool area, allowing for future expansion via Symetrix I/O expanders.
The DesignLive team was also asked to guarantee flexible control for hotel operations to allow easy adjustment of volume and other settings. Symetrix ARC-2e wall interfaces have been provided for 'physical' control at each zone, while SymVue provides the hotel's technical personnel with an integrated master control panel via laptop.
Phu explained that a single Symetrix Jupiter 4 has also been supplied for a mobile PA system that is used in various spaces around the complex. Also Nam Nghi's Entertainment & Events Manager, Wassili Quist, is delighted with the result.
He concluded: "The Symetrix DSP system is probably the best network audio system processor we have worked with so far. It's a strong and efficient DSP that's surprisingly easy to work with. The Dante digital audio network and the ARC controls work perfectly for our resort. We have created multiple zones throughout the space, and having smartphone control of volume, source, and zone selection makes this installation very efficient and easy to work with."