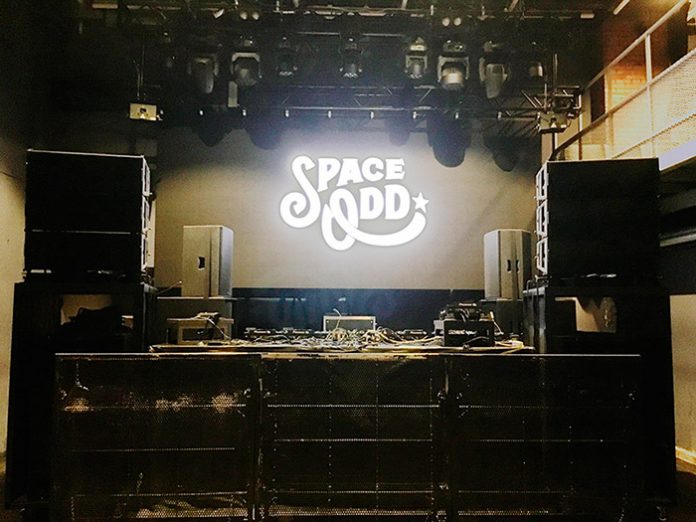 Two new live venues were recently opened in Toyko — at Sarugakucho, Shibuya. One is the Live venue, Space Odd, while the other is the nightclub, Sankeys TYO, which takes its name from the original venue in Manchester UK, which later set up in Ibiza.
The unusual feature is that both Space Odd and Sankeys TYO are located at the same place and are equipped with a cutting edge Martin Audio loudspeaker system. Naoki Shimizu, CEO of Creativeman Productions Co. Ltd. Takes up the story. A well-known organizer of Japanese music festivals such as Summer Sonic, he had heard about the impending closure of the previous nightclub and decided to develop a permanent location for his company to showcase live entertainment for the first time.
He approached MSI Japan to supply the sound system and Takashi 'Kon' Imaoka from Martin Audio distributor Audio Brains was placed in charge of the project. Shimizu made two stipulations: that the sound should be mainly for live performance, but could also provide an immersive nightclub sound. Kon and his team proposed several different brands, in different configurations, from which Martin Audio was selected.
The main speaker system comprises three MLA Compact and MLX subwoofers, on the special wheel-board frame for each side of the stage, and XD15 and WS218X for rear left and right. Stage side fills consists of XD15 and WS18X, along with ten LE1200 floor monitors, giving Martin Audio complete control of the signal chain (including amplification).
The second important factor was that the venue had to be switchable between live bands and nightclub use. Physically, the main speaker and rear speakers set on the wheel-board frame, could be selected, and the casters moved accordingly. From a technical perspective, MLA Compact can be quickly optimized between the two different preset profiles via Martin Audio's proprietary VU-NET software. They also established synchronicity between the sound and visual / lighting effects.
Naoki said how delighted he was with the result. "I'm be thrilled with this place," he said. "This is not Shibuya, Daikanyama or Ebisu (each a place name in Tokyo) but simply 'THE Place'. Previously, it was a popular nightclub, and before that it was a flower market. I totally love this place including its history, also." He said that with a reputation to preserve as professional event organisers, Creativeman would accept no compromise — and that this was truly innovative.
Now Sankeys TYO is also quickly becoming popular and attractive destination in Tokyo, offering special special show from world-leading dance exponents such as Kaskade and Zedd from Germany.