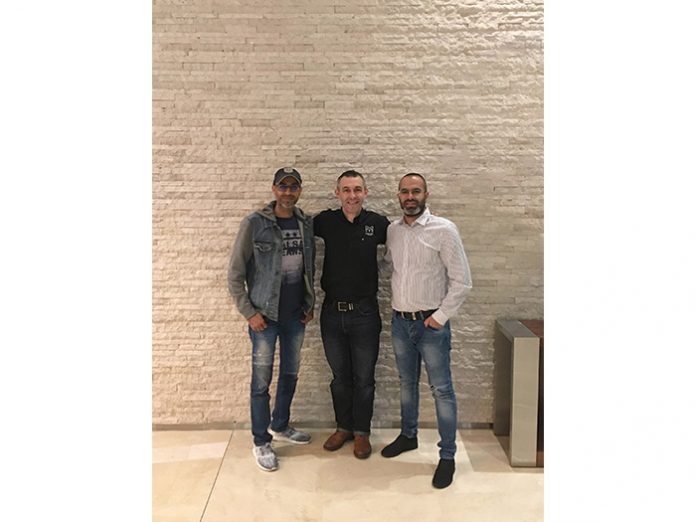 Martin Audio has appointed Al Isteklal T.C-IACQatar as its new distributor in the State of Qatar.
IAC Qatar was set up in Doha in 2004, and developed by the founder Akram Hamada and co-founder Ayman Hamada. The company had been seeking well-established pro-audio brands to complete its portfolio and meet the rapidly expanding growth and desire for professionalism in the region.
"During this search we came across Martin Audio, and we felt they would be the perfect partner to take advantage of this opportunity," said Projects & Sales Manager, Elie Salameh. "We were aware of the versatility of their products, and their global reputation for providing world class audio across the board."
IAC Qatar's marketing team has wasted no time in promoting the brand. Working alongside its technical and engineering team, they will be organising open days and workshops in Qatar, participating in many exhibitions and using social media channels.
They already see huge potential for popular brands such as CDD, CDD-LIVE, Blackline, WPC, WPM and MLA in a wide range of rental staging and fixed install sectors. In particular he envisages a strong response from Sports Stadiums, Hotels, Club, Schools, Theatres and Universities.
"We are presently working on many contracts related to fixed installation projects, at the same time supplying many event and rental companies specialising in sports, hotels, clubs and hospitality assignments," confirmed Elie.
IAC Qatar has already received induction and training from Martin Audio's technical team in Qatar, and IAC audio engineers will be undergoing further technical and sales marketing training in the UK.
"Adding Martin Audio to the family, and having it as part of our distribution portfolio, will complete the jigsaw, and enable us to deliver a world class performance that will satisfy our clients way beyond their expectations."