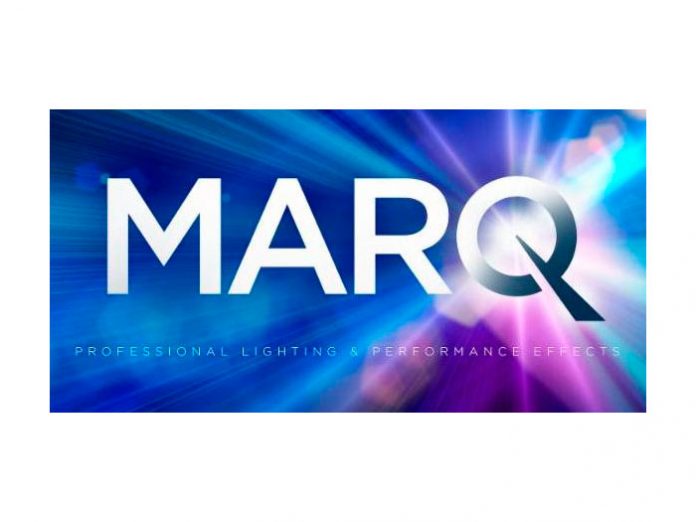 The new brands peerless design and engineering pedigree gives product range an unmatched combination of superlative performance and unexcelled value.
Following its successful launch in the US, Marq Lighting, a dynamic new player in the entertainment lighting sector, announces the European launch of its exciting and diverse range of innovative professional lighting products. Marq Lighting is an independent brand owned and backed by the resources of music industry heavyweight inMusic.
InMusic has a long-standing reputation designing, engineering, manufacturing and marketing fourteen different brands of music recording and performance equipment and software, including innovative DJ brands such as Denon DJ, Rane, Numark, Akai Professional and Alto Professional.
Marq was born from a long-established pedigree of innovative in-house music/DJ design and  engineering, where the needs and requirements of artists and performers are well understood and experienced first-hand. This experience offers a unique perspective that directly benefits the design and specification of the Marq Lighting range.
The 2016 Marq range is designed to meet the professional's need for entertainment and performance lighting in the following categories: Moving heads, Wash & PARs, Gobo Projectors, Atmospheric, with Fog & Haze machines, Spotlighting, Backlight/UV, Strobes and Controllers.
"Backed by the considerable experience and resources of the inMusic Group, Marq Lighting offers high-performance, cost-effective solutions for DJs, Production and Event companies, clubs, bars and a wide range of venues: " said Darren Jackson, Business Development Manager for Marq Lighting".
Our focus is clearly on the end-user experience with a comprehensive line-up incorporating simple intuitive menus to deliver complete control of the performance and effects. Following the great response to our U.S. launch, we are now rolling out the brand globally and enthusiastically seeking sales and distribution partners".