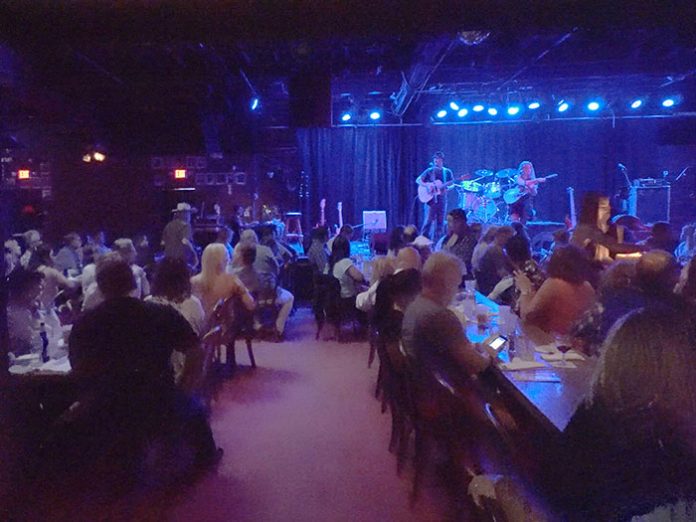 The Coach House has established itself as a landmark of the Southern California music scene. As founder Gary Folgner observes, Southern Orange County was a much different place 36 years ago. "There weren't a lot of places for live music, and we were filling a need," Folgner says. "We booked anyone and everyone that was popular back then. It was a really eclectic mix; Robin Trower, Poco, Ray Charles, War, Dick Dale".
While The Coach House established itself as a legendary venue, it also gained a reputation for legendarily bad sound. "The Coach House is a very challenging room," offers Operations Manager Blake Folgner. "It's square and boxy and oddly shaped, and the ceiling is too low for a traditional line array. With our previous sound system, coverage had always been a problem – we had entire corners of the venue that were just dead zones.
Seeking a solution, The Coach House contacted Brian English, President of ESP Management, who designed a system based around Iconyx IC2 digitally steered arrays  from Renkus-Heinz."The IC2 enabled us to create multiple beams of sound, and aim those beams precisely where the sound needed to go," English explains.
More than just making the audience happy, Iconyx beam steering addressed another long-standing and critical issue for the club. "One of the biggest challenges at The Coach House is that the mix position is located upstairs, and coverage up there was almost non-existent," English continues.
The same problems held true for the multiple VIP rooms occupying the rest of the wrap-around second level. "We have a number of private VIP rooms people like to book for special occasions, and the sound up there was just awful," Blake Folgner admits. "Now, with the IC2 system, the sound up there is absolutely stellar."
According to Brian English, some of the most vocal enthusiasm for the new system has come from touring sound engineers. "I've talked to engineers who have mixed here before the IC2 and they've all said, the difference is like night and day," he reports. And founder Gary Folgner agrees: "The bands love it, the audience loves it, and we love it."