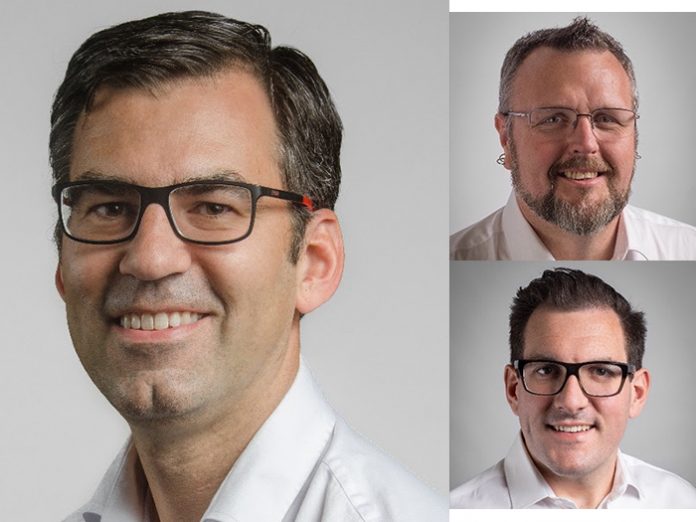 Providing robust, location-based application support to Certified Providers and end users has always been central to L-Acoustics ambition to serve international touring markets. Since 2010, in his role as Head of US Touring Support, Scott Sugden has contributed substantially to the success of L-Acoustics touring markets in North America. Scott's expertise and the deep relationships that he has forged throughout the industry over the years will constitute an asset as he assumes the position of Product Manager, reporting to Jeff Rocha, Director, Product Management.
"Scott is an outstanding individual who demonstrates a rare combination of both technical acumen and great communication skills, with a keen focus on the user experience, making him the ideal candidate to fill the key cross-functional role of Product Manager," commented Jeff. "As a member of the L-Acoustics Product Management team, Scott will accompany the new product development process by liaising with key stakeholders across geographies and company functions to help L-Acoustics identify, capitalise upon, and communicate new product opportunities."
Effective immediately, recent hire Marcus Ross assumes the role of Head of Application, Touring, USA & Canada, reporting to Florent Bernard, Director of Application, Touring. Based in L-Acoustics North America headquarters in Westlake Village, CA, Ross will lead application support for all rental production projects in USA and Canada.
As an expert user and ambassador of L-Acoustics technologies, Ross actively contributes to growing the brand by interfacing with key clients and accounts on an ongoing basis in tandem with his business counterparts. Ross additionally provides high-level assistance on major projects and events including sound design and onsite support. These interactions extend to areas of strategic importance for L-Acoustics such as furthering awareness and deployment of L-ISA Immersive Hyperreal Sound and overseeing new developments in the theatre market.
In welcoming Ross to the Application, Touring team, Florent Bernard commented: "Marcus brings tremendous technical proficiency and an encyclopedic mastery of the audio chain and its interworking parts at every stage of production, from sound design to showtime. A rich international touring and theatrical background, as well as immersive themed entertainment, including The Blue Man Group, Billy Elliott, The Producers, Spamalot, Rent, Van Halen, Slayer, The Black Crowes, Porno for Pyros, and Meatloaf, among others."
Laurent Vaissié, L-Acoustics CEO, USA & Canada, added, "Marcus' proven leadership skills and understanding of the full signal chain from mixing to amplification, networking and sound reinforcement will be a tremendous resource for our rental network and end users."
Also new to the US & Canada Touring team, Vic Wagner, Application Engineer, Touring comes to L-Acoustics as one of the top system engineers in the world and certified KSE (K System Engineer), having deployed systems for Sound Image over the past decade on some of the most prominent L-Acoustics tours and festivals including Maroon 5, Santana, Sia, Tom Petty and the Heartbreakers, Zac Brown Band, Linkin Park, Kid Rock, CMA Fest, and Taylor Swift. Vic is also passionate about training and education and will be spearheading these efforts in North America. Vic has relocated to the Los Angeles area and works alongside Marcus via the L-Acoustics Westlake Village office.
"Vic has been one of our top KSE for the past decade while at Sound Image, winning high praise from tours and festivals all over North America," explained Laurent. "After a decade spent on the road mastering all aspects of high-end touring system deployment, we are extremely fortunate that Vic chose L-Acoustics for the next step in his career."
Florent Bernard concluded, "Vic will be a remarkable asset for our production and touring network and, alongside Dan Bowers and Marcus Ross, completes what is arguably the strongest Touring and Rental Application team in the industry today."