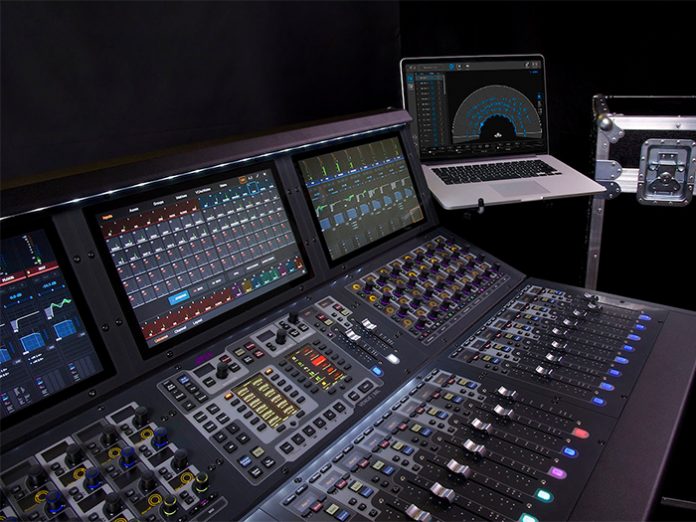 L-Acoustics announces the development of an AAX DSP version of its L-ISA Source Control plug-in for the popular Avid VENUE S6L console's control surface, allowing sound engineers an expanded range of consoles in which they will be able to use a familiar workflow to manage immersive environments easily and intuitively.
L-Acoustics' L-ISA ecosystem consists of a comprehensive toolchain that can handle multidimensional audio projects at any stage. With the L-ISA plug-in for S6L, users have access to all "source object" controls, including pan, width, distance and elevation, as well as a designated aux send, and all L-ISA parameters can be stored in the console's snapshots engine and recalled in the same way as other console parameters. This integration offers many benefits in terms of show portability and live interaction, and the loudspeaker layout can easily be adapted to location changes while maintaining the spatial properties of the mix.
In addition to the L-ISA AAX DSP plug-in, L-ISA can also be integrated into industry-leading Pro Tools via an AAX native plug-in, opening up L-ISA's 96-input multichannel mixing capabilities in the Pro Tools environment for sound design and other applications.
"The L-ISA Source Control AAX DSP plug-in allows engineers to control their L-ISA mix directly from an S6L console," said L-ISA Director of R&D Guillaume Le Nost. "As a result, sound engineers are able to use a familiar workflow and a single interface to manage an object-based mix easily and intuitively, for a variety of loudspeaker configurations, from frontal layouts to surround or 3D."
"With more tours and musicals using immersive audio and surround sound to engage audiences, live sound engineers need an easy, intuitive way to manage the added layer of complexity this brings to the audio space," added Avid Director of Live System Product Management Al McKinna. "These new plug-ins from L-Acoustics and Avid's other development partners provide the most elegant, integrated and streamlined solution for immersive mixing, giving users hands-on control of immersive audio solutions and access to powerful new tools for mixing in these new formats."