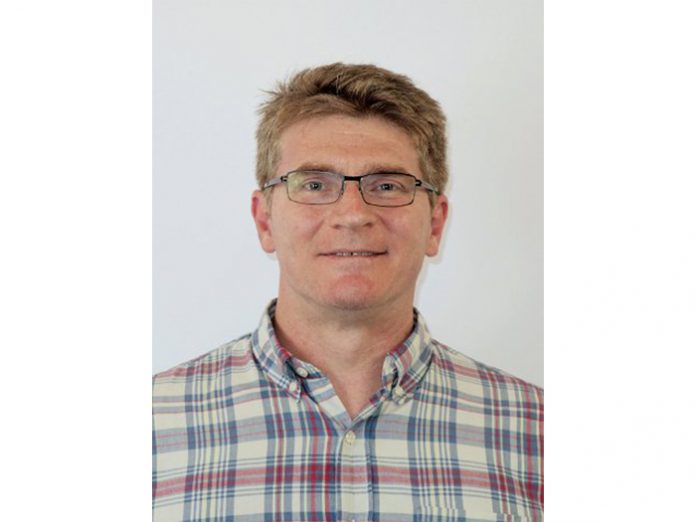 L-Acoustics announces the appointment of industry expert Tony Szabo as head of application, Touring. Tony will work directly with Florent Bernard, director of applications, Touring to deploy the application strategy for the touring market and manage the touring applications team. As part of the senior leadership team, he will ensure the continued success and strength of the global network of L-Acoustics partners and will support major projects around the globe.
Tony will be a familiar face to many in the industry, his career spans 25 years – from Monitor Technician to FOH Engineer, Show Controller, Crew Chief and Senior FOH Systems Engineer, Tony has worked with the world's top artists and festivals. Most recently, he served as Senior Systems Engineer at L-Acoustics UK partner Adlib Audio Solutions, designing systems for tours and festivals as well as mentoring the systems engineer team and leading technology acquisition decisions. Tony has lived and worked in Australia, Canada and the UK, touring with artists such as David Bowie, Bryan Adams, Kylie Minogue and large-scale events like the Sydney Olympics Opening and Closing Ceremonies.
"Tony's extensive experience in key posts in the industry brings a unique and fresh perspective to lead our market development strategy. His combination of technical expertise, industry knowledge, and business acumen will be a great asset for L-Acoustics," affirmed Florent. "Counting Tony in this newly created position will allow us to continue to affirm and expand our leadership in the touring market, while supporting our partners to do the same."
"I've worked extensively with all of the top pro audio technologies and I'm proud to join what I consider to be the leading pro audio brand," added Tony. "It's exciting to represent the L-Acoustics in the touring market, ensuring the continued strength of the brand through the excellence of our internal team and our global network of partners."
About L-Acoustics
Founded in 1984 near Paris, France, L-Acoustics is a leading manufacturer of turn-key solutions for the professional sound industry. Part of the L-Group, which counts 400 team members, L-Acoustics is present in over 75 countries either through subsidiaries or via a network of certified distributors or providers. Twenty percent of L-Acoustics' team-members are dedicated to research and development.
Recognised throughout the industry for pioneering the modern line array, L-Acoustics offers a total system approach for both the touring and fixed installation markets, and a product line responding to the needs of venues from the most intimate club to the grandest arena. L-Acoustics sound systems can be heard in places like the Hollywood Bowl, the NFL Cardinals University of Phoenix Center, or the Philharmonie de Paris. L-Acoustics solutions have been used at seven of the world's ten top-grossing festivals; the London, Sochi and Rio Olympics, and on the Adele 2016/2017 World Tour, among others.
For more information visit: www.l-acoustics.com