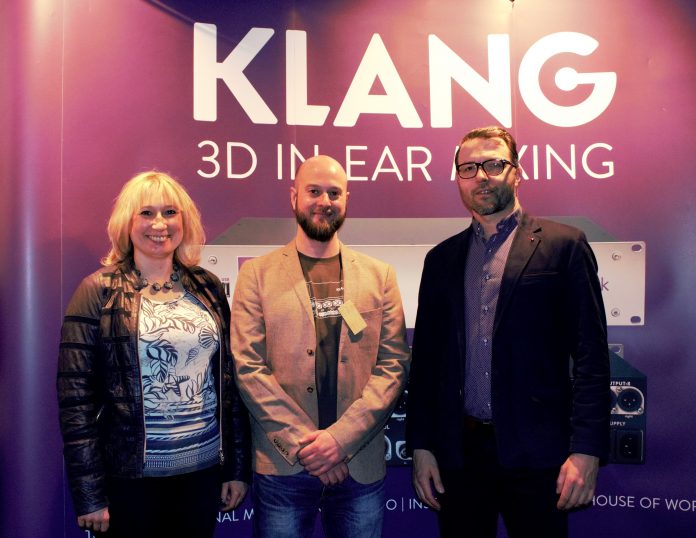 KLANG:technologies appoints Konsbud Audio as its exclusive distributor for Poland.
Konsbud Audio is a leading pro audio distributor with a portfolio that includes, among others, d&b audiotechnik, Allen & Heath, Audio-Technica, Avid, Genelec, Neutrik and Cordial.
Started in 1989, at the beginning of the free market in Poland, Konsbud Audio began with distribution of audio and music equipment. Today, in addition to distribution of pro audio products, the company offers complete audio solutions for rental, recording and post-production studios, theatres, cultural centres, broadcast and AV companies. Konsbud Audio also supports its clients with industry leading technical support and service.
Jarosław Kierkowski, Konsbud Audio's commercial director commented, "We had previously seen KLANG at PL+S in Frankfurt and, at a meeting with them at ISE this year, decided this is the right time to introduce KLANG products for our Polish clients. Musicians and engineers alike want high-tech products that will improve performance quality and the comfort of their work on stage and in the studio."
Jarosław continued, "KLANG's systems have a strong synergy with our business, directed to musicians, sound engineers, production companies and rental, and in those fields we are one of the most experienced distributors in Poland."
Phil Kamp, KLANG:technologies' head of sales, commented, "We are very pleased to welcome Konsbud Audio as distributor in this key European region with its vibrant market for live and recorded music. They have a great line of brands and a team with the expertise to provide excellent technical support. I am looking forward to working with them and introducing KLANG:technologies to musicians and engineers throughout Poland."