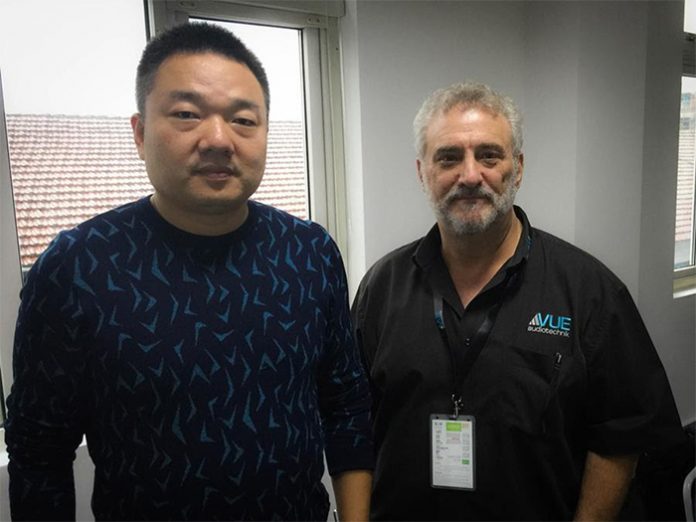 VUE Audiotechnik introduces VUE China, a Shanghai-based independent distribution company with an enhanced technical sales and support operation for the Mainland China, Macau and Hong Kong markets.
The newly formed VUE China will assume responsibility for all sales, technical support and marketing from the prior VUE-owned VUE China organisation.
While independently owned and operated, VUE China will remain closely linked to VUE corporate and will play a key role in the Company's long-range global growth plans.
New President of VUE China will be Mr. Gu. Reporting to VUE Audiotechnik's CEO Ken Berger, William Xu will take on the role of corporate representative, and function as the main liaison between VUE headquarters and the expanded Shanghai-based VUE China support team.
Ken commented, "This is the ideal alignment of some incredible talent, passion for the VUE brand, and breakaway adoption of VUE technology."
He continued, "Through significant investment, the new VUE China will deliver deeper resources, expanded technical support and sales, and unprecedented market coverage to put VUE on an entirely different growth trajectory in one of the most critical pro audio markets on the planet. I'm thrilled to have Mr. Gu and the Shanghai team as long-term partners in vaulting VUE to new levels of presence, support and technical leadership in China."
Mr. Gu plans to add additional talent to the Shanghai-based team in the coming months. "VUE is a young brand but growing very fast against others in the industry," he said.
"I'm honoured to have such a strong, long-term connection with VUE headquarters, and we are already establishing top-tier levels of exposure and service to match VUE's outstanding technical innovation and product performance. My team is excited to bring an even brighter future for VUE in the Chinese pro audio market, and to making China a key component of the brand's global growth."