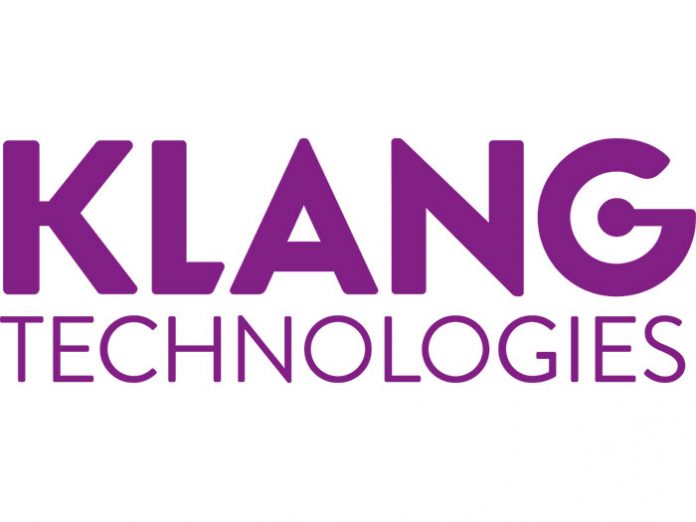 Klang Technologies' well-known 3D in-ear monitoring systems, Klang:fabrik and Klang:vier, have aroused a lot of interest in Finland lately and are now available from Msonic Oy. The German manufacturer has appointed Msonic Oy as its official distributor for Finland.
"Klang products are the perfect addition to our top brands, Avid and d&b Audiotechnik," explained Mikko Palomäki, Msonic's managing director. "We are proud to offer our customers the latest technologies revolutionising the current pro-audio market. Klang:fabrik clearly raises any In-Ear Monitoring to the next level".
The pioneering monitoring technology offered by Klang:technologies provides a new and unique monitoring experience for musicians, both in the studio or live on stage. With its  free Klang:app, available for iOS, Android, Mac and PC, each musician can control their own mix. Alternatively, monitor engineers can easily take over and mix for the whole band.
"We want to ease the work of musicians and improve their performance by heading towards a perfect in-ear monitor sound," said Klang:technologies' founder and marketing director Dr. Pascal Dietrich. "We are happy to announce that Msonic is taking on distribution for Finland. Their excellent technical knowledge and customer support, combined with their outstanding reputation in the pro-audio market, makes them the perfect sales partner for Klang".
Msonic Oy's product manager, Tero Hölttä, concludes, "It was great to find a manufacturer that has truly created something new. The complete software and hardware combination it offers the audio industry is unprecedented. Klang's technical implementation and the quality of work are fully convincing".